"I really think I made a breakthrough," said Kimmel on Wednesday, "and I base that on the thoughtful responses I got on Twitter and Facebook."
The late-night host proceeded to read a variety of mean tweets and Facebook comments he received from Trump supporters, and these angry comments prove they really have insults "down pact."
Comments included everything from people asking if "Baby Jimmy" wanted a bottle ...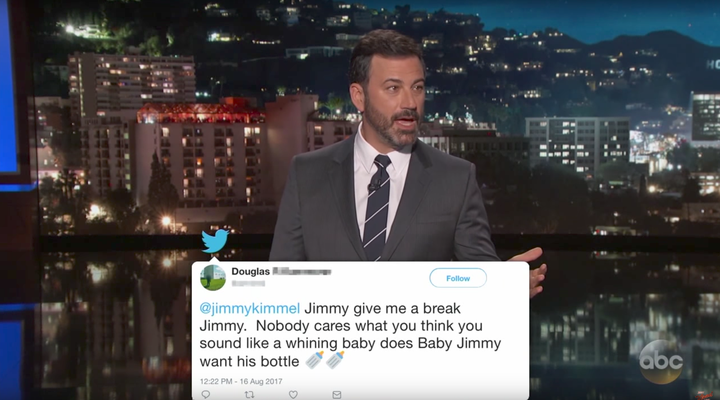 ... to someone saying his parents should be arrested for giving birth to him.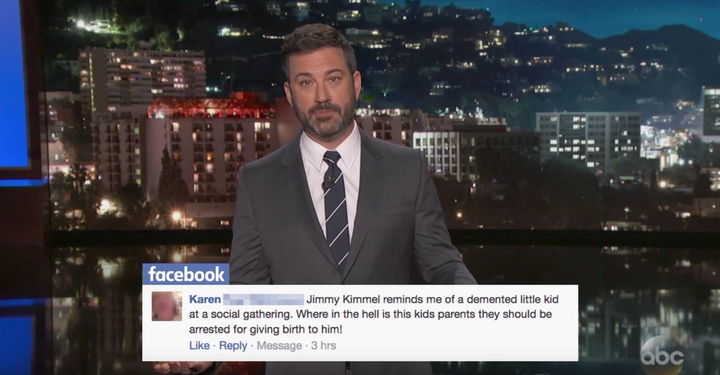 "I want to thank everyone for the feedback, and it just goes to show you if you try to understand where people are coming from and talk to them like human beings, they will open up. You just have to communicate," joked Kimmel.
"Jimmy Kimmel Live!" airs weeknights at 11:35 p.m. ET on ABC.
BEFORE YOU GO
PHOTO GALLERY
Jimmy Kimmel's Parent Challenges