The star of "Joanna Rants," Joanna Hausmann embarked on an endless journey to discover her true self as a Jewish-Latina ("Jew-tina") Comedian. Having grown up in various communities, she quickly learned the importance of authenticity and the critical notion of identity. In an exclusive interview, Joanna shares her journey navigating the intersection of multiple identities that created the funny-loving persona we know today.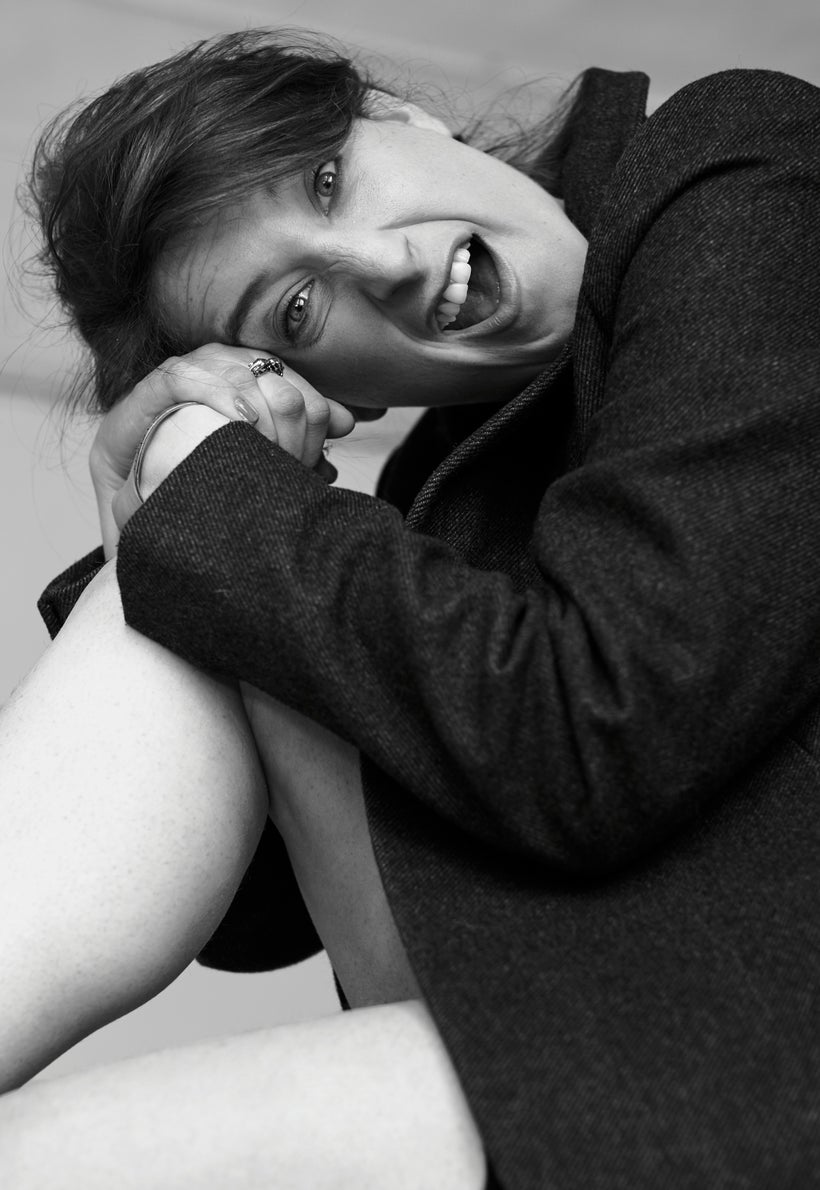 You mentioned moving around a lot in your childhood - from England to Venezuela to the United States. Has this lifestyle influenced your ability to navigate your own identity?
Absolutely. My environment was never a comfort zone because I wasn't surrounded by people that looked like me or sounded like me. Changing schools so often made me shy but also made me contemplate identity at a young age. I felt like I needed to figure out who I was separate from my environment. After realizing that, I became the class clown. Making people laugh was the one thing that stayed with me no matter where I went.
You've expressed past experiences with people of different races questioning your identity simply because you don't embody the stereotypical Latina. On the other hand, have you received any criticism from the Latinx community?
Yes, at first. People were surprised to hear me speak Spanish and I often got criticized for being white and having privilege. It saddens me that people judge that because I can't change my experiences and what I am. I fully acknowledge the privileges that come with being white but I also acknowledge that I am not responsible for representing something that I'm not.
Now, I understand those criticisms came from concepts that didn't always affect me. When I started making videos, I never tried to pass as Latina because I didn't want to explain myself. Surprisingly, the more specific I became about my experiences, the more universal I became. Through an authentic illustration of who I was and what I've experienced, I became connected with people that felt that same "otherness."
Given your multiple identities, at which point in your life did you accept yourself as a Comedian?
I started to embrace the idea after I realized that being the class clown became my comfort zone. I felt like myself and liked to make people laugh. Although, it wasn't until after college that I became exposed to true comedy and it's diversity. Having the opportunity to attend an intensive program in Chicago, I discovered just how multi-faceted comedians have to be. I was once again, different from the other students in the program, but I didn't feel like an outsider anymore. I was surrounded by people that were just as passionate about comedy as me.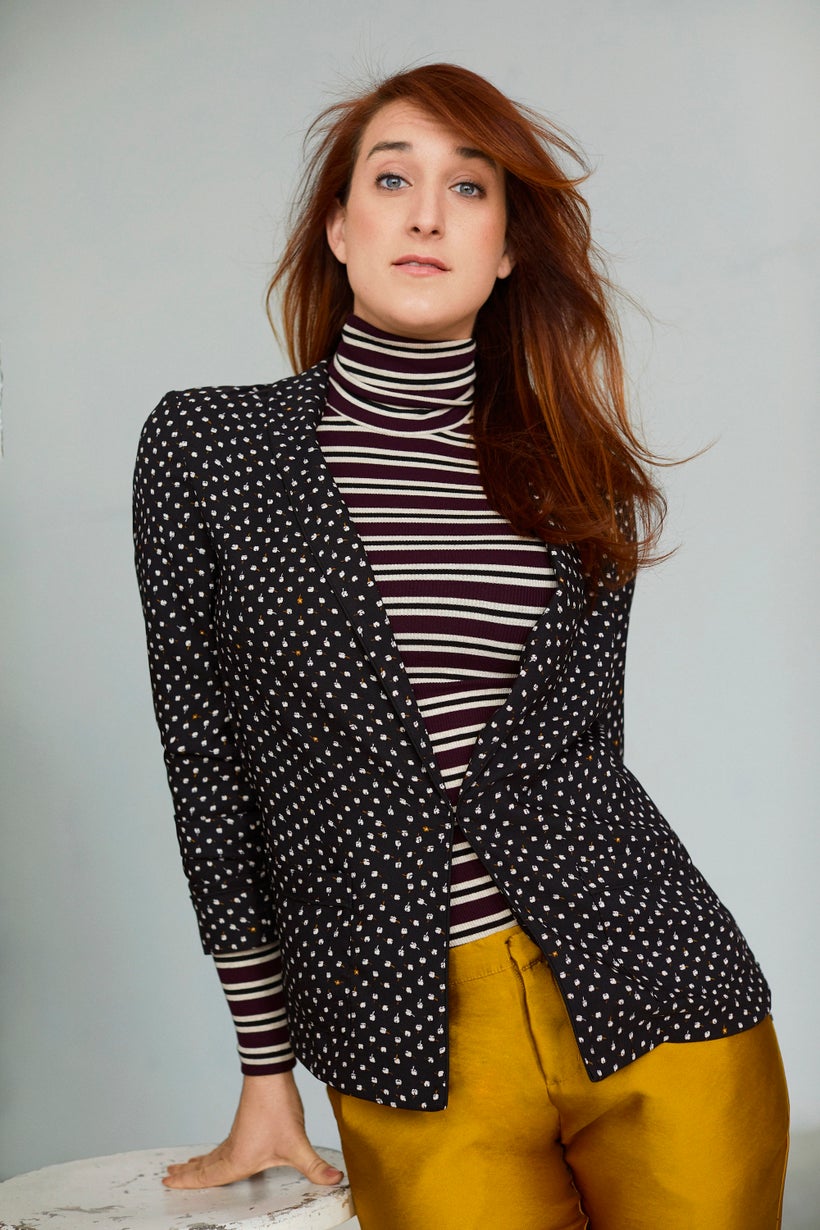 "I intentionally include bloopers and reactions to Chris during filming in Joanna Rants to humanize myself - being imperfect let's me relate to viewers."
Today, you are internationally known for your role in "Joanna Rants" on Flama's YouTube channel. How did your journey begin?
I had a rough start with comedy after college. I was scared to do stand up but finally pushed myself to do it. When I performed for the first time at Gotham Comedy Club, my five-minute act was recorded and uploaded to YouTube. I didn't know until later however, the head of Flama discovered my video and reached out with an opportunity to join the team! I never imagined a five-minute clip on YouTube could land me the job of my dreams. After a year of working with Flama, I hired Chris to help me create in-house videos. It was actually his idea to get me in front of the camera. Within a week of the first "Joanna Rants" video, we received a million views!
Did you ever fear your videos would cross the line between comedy and perpetuating stereotypes?
All the time. Before filming, I usually invite people from the countries I talk about to dinner and we'll discuss my ideas to ensure I'm not being offensive. I never want to speak without having some knowledge first. This process helps me avoid misrepresentation of the countries I mention and helps me reignite people's pride for that nation. Accuracy is how I manage to talk about stereotypes in a way that uplifts people and makes them feel like part of a community.
Even though your adventures with Flama came to an end, "Joanna Rants" is back on YouTube with your friend Chris! You're also branching out to work on a new project featured on Netflix. Would you mind talking about it?
I am collaborating with a new team on the new Bill Nye Saves the World series. Bill is incredible and using comedy to bring light to problematic issues in science really works. It's a skill I've transferred from "Joanna Rants." I am currently working on the second season of Bill Nye to educate audiences through a fun environment that steers away from preachy-ness or attacks on opposing views. Season 1 is up and running on Netflix and Season 2's release will be announced soon!
Becoming one of many voices for the Latinx community is brave and inspiring. What advice would you give Latinx youth aspiring to share their stories as emerging artists?
Be genuine 100%. Your complexity will be a source of strength not something you need to hide. There is no one right identity in any ethnicity, religion, etc. No one else is going to create an opportunity for you, so make it for yourself. You can do it!
Be sure to check out the trailer below for Netflix's Bill Nye Saves The World season 1. And stay tuned for the release of season 2 later this year!
To catch Joanna in action, click here and watch her current projects in comedy and on YouTube.
A special thanks to Joanna Haussman for this incredible interview!
This post was published on the now-closed HuffPost Contributor platform. Contributors control their own work and posted freely to our site. If you need to flag this entry as abusive,
send us an email
.