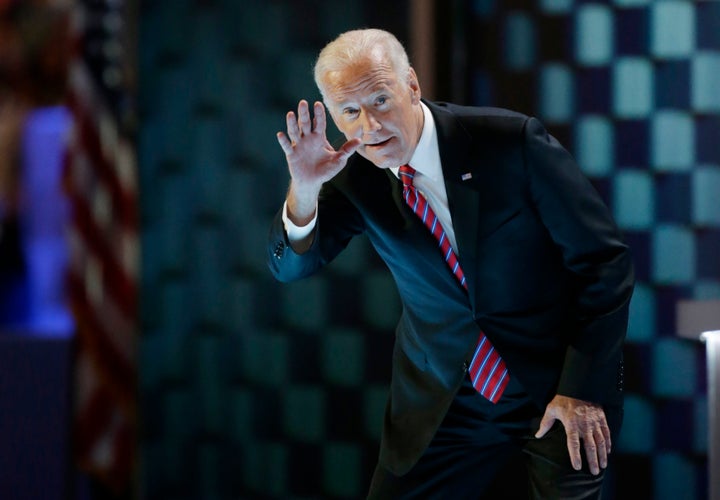 America's wacky uncle and current vice president, Joe Biden, inspired rafter-shaking enthusiasm with his Democratic National Convention speech on Wednesday. Biden offered a full-throated defense of the greatness of the United States today, hit Donald Trump for his lack of qualifications and fondness for saying "You're fired," and strongly endorsed Democratic nominee Hillary Clinton.
It wouldn't be a Biden speech, though, without a moment like this, when Biden labeled Trump's campaign promises "malarkey": 
According to an email statement from Meghan Lunghi of Merriam-Webster's website, searches for "malarkey" on the site spiked more than 17,400 percent after Biden's speech on Wednesday night.
In case you missed that: 17,400 percent.
Twitter viewers definitely enjoyed Biden's less-than-au-courant terminology, especially those who seemed to anticipate it:
We'll always have malarkey, Joe. 
BEFORE YOU GO
PHOTO GALLERY
The Onion's Best Joe Biden Parodies