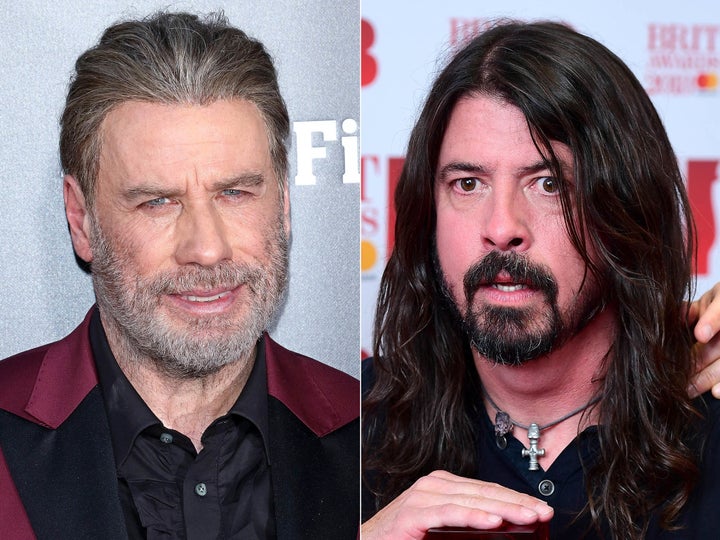 Folks attending the Foo Fighters show in Wantagh, New York, on Saturday night undoubtedly had chills that were multiplying.
That's because singer Dave Grohl invited John Travolta on stage while the band performed a cover of "You're The One That I Want," Travolta's No. 1 hit from the "Grease" movie soundtrack.
As you can see from the video, Travolta busted out some dance moves and briefly sang without a mic.
Grohl was thrilled by the celebrity encounter, telling the crowd, "That's right, motherfuckers. That's a big star! That's a real big star!"
This wasn't the first time Travolta shared the stage with the Foo Fighters.
Back in April, the actor actually sang the song with the band at Jacksonville, Florida's Welcome to Rockville festival, according to Stereogum.
Here's a video clip from that performance.
Over the years, the Foo Fighters have had their share of notable celebrity cameos. Last August, fans attending Tokyo's Summer Sonic Festival got a treat when the band invited Rick Astley to "rickroll" the crowd with a hard rock cover of "Never Gonna Give You Up."