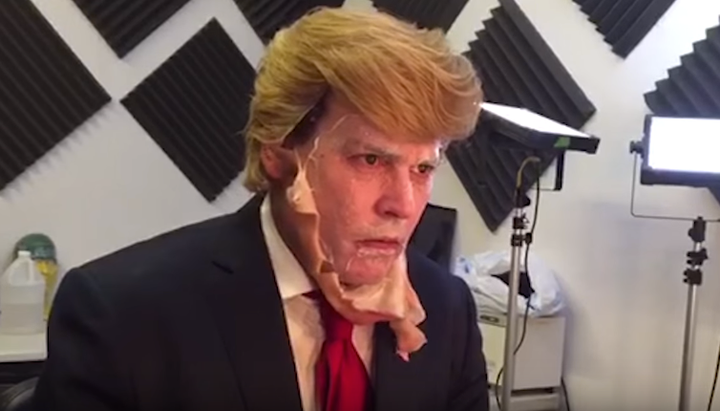 You'll remember this as the day Captain Jack Sparrow slightly freaked you out. 
In a behind-the-scenes video from the shoot, the actor rips off his Trump makeup, revealing the Depp hidden within. Then, probably asking himself, "What would Trump do?" he flips off the camera for good measure. 
Warning: The video is even more disturbing than "The Lone Ranger's" box office numbers, but it's also way more entertaining.
PHOTO GALLERY
Johnny Depp Through The Years