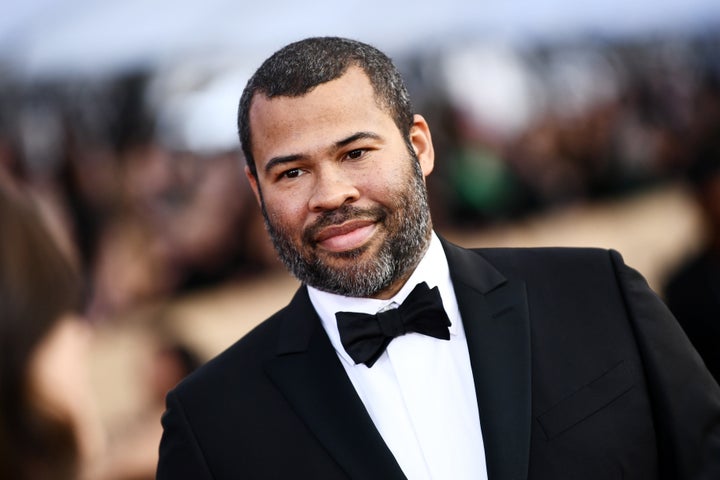 Jordan Peele's "Get Out" was not only one of the most commercially successful films of 2017, it was a smartly executed, critically acclaimed horror-thriller that tackled systemic racism. 
Despite some early award season snubs, Peele's directorial debut was recognized with four Oscar nominations on Tuesday ― Best Picture, Best Director, Best Original Screenplay and Best Actor for Daniel Kaluuya. 
Peele, 38, spoke about the honor in an interview with the Los Angeles Times published Tuesday, in which he explained why he had given up on his directing dreams early in his career.
"I left my dream of being a director behind long ago, and I think that was because, while I have a great respect for film, I didn't really believe there was a place for very many black directors," he told the newspaper. "I thought it would be harder for me as a person of color to convince someone to let me use their money to make a movie. Many years later after an odyssey through acting and comedy, I came back to my original dream. And the fact that it's been received the way it has been received teaches me a lot about how I internalized the system." 
The first-time director also discussed Kaluuya's nomination, saying that he felt the actor didn't believe he'd ever be cast as a lead because those roles are "few and far between" for black people.
"And that he came and delivered the performance that he delivered just shows you that sometimes all people need is a chance," Peele said. 
The former "Key & Peele" star also reacted to his Oscar nominations with several "Get Out"-inspired tweets and a message for fans.