Peele quote-tweeted the piece and added: "A lot of tea cups lying around Buckingham." 
There are so many layers to this response.
For one, "Get Out" is a satirical thriller about a white woman bringing home her black boyfriend for the first time to meet her upper-class white family. Her family ends up being wildly racist and homicidal, among other things. So, based on the fact that Prince Harry is white and Markle is a woman of color, there is a clear parallel for Peele to make a joke.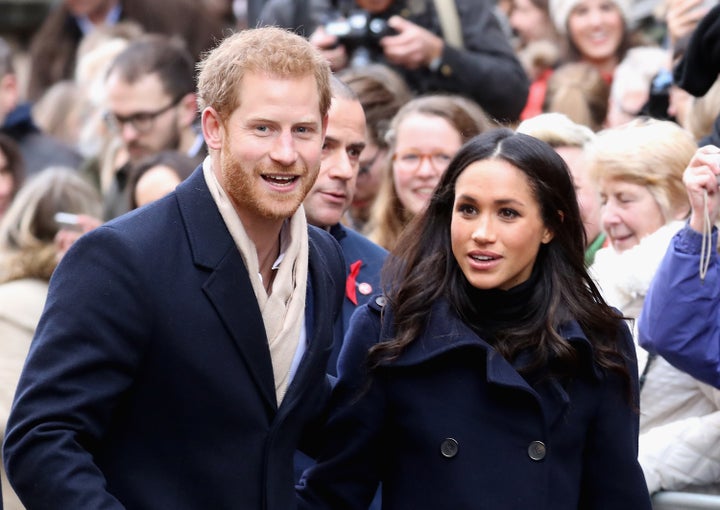 Additionally, the tea cup reference is packed with nuance and allusions. In "Get Out," Catherine Keener's Missy Armitage hypnotizes people with a tea cup ― including the film's main character, Daniel Kaluuya's Chris Washington. 
Also, the expression "sipping tea" is a play off of a popular meme that is often used for sarcasm, which in this instance is likely Peele intimating that he knows what will happen when Markle goes to Prince Harry's house for the holiday. Oh, and we can't forget that the Brits looooove their tea.
To emphasize the joke he's making about Prince Harry and Markle, Peele followed up his initial tweet with the infamous Whoopi Goldberg line from "Ghost":
Oh, Twitter. Thank goodness you're free.
BEFORE YOU GO
PHOTO GALLERY
Meghan Markle's Signature Hairstyles