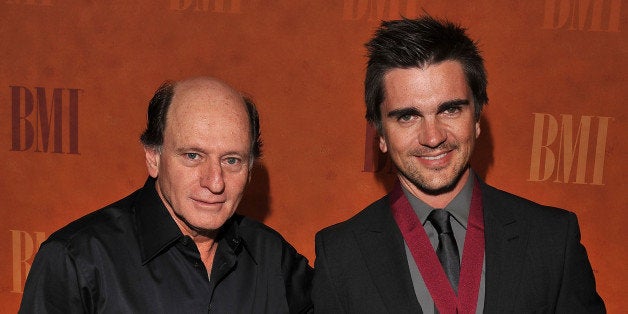 "It's funny, after building a career together for 11 years, winning so many awards, so much publicity, so much fame and a lot of money no doubt, I don't know what happened to him," Martínez said. "He's looking to reach other heights, I think he is doing it, he wants to be another type of artist and I don't know, I wish him luck."
At the time he also announced that he would be ending his 11 year professional relationship with Fernán Martínez, who represented the Colombian star when he first went solo and when he reached international fame.
"It's true that my professional relationship with Fernán has ended, it's false that I will be going into politics, that truly is a joke," the star tweeted in 2011.
Martínez, who also represented singers like Enrique Iglesias, assured the hosts of "El Lavadero" that he would never work with the Colombian singer again.
"Impossible, when the mirror is shattered there can no longer exist and there doesn't exist even the remote possibility of falling into that trap again," Martínez insisted. "He's someone I don't even want to cross paths with again. To talk about Juanes you have to have a sorcerer, a lawyer, a toxicologist, a judge and a policeman in front of you."
Martínez, however, still has a sour taste in his mouth concerning how things ended between him and the singer.
"He did a lot of damage," Martínez added. "Let him continue with his career and doing the things he's looking for. There are people who aren't who they seem, they are a total farce in every way, in everything -- artistically, family, everything is a farce."
BEFORE YOU GO
PHOTO GALLERY
20 Things You Didn't Know About Juanes