Juanes is crazy about his new album and is ready to debut it with love.
The Colombian superstar has been anxiously awaiting the March 11 debut of his "Loco de Amor" (Crazy for Love) album, which significantly departs from all of his past music and infuses different sounds to create a record he considers to be his "best so far."
The album is Juanes' first with producer Steve Lillywhite (U2, The Killers, The Rolling Stone), who inspired the artist to leave his electronic guitar at home when recording and instead create an album using only acoustic guitars. The idea was born after Lillywhite saw Juanes perform during the MTV Unplugged tour in his native Colombia.
With tracks like "Una Flor" (A Flower) and "Mil Pedazos" (A Thousand Pieces) the album is intended to take you through the beautiful and sometimes painful aspects of love.
"I think love is the most powerful energy that there is in life... I wanted to write songs that would bring that ray of light through a prism. To see the different shapes of love," Juanes told Mexican daily El Universal.
The first single off the record, "La Luz" (The Light), is currently No. 1 on Billboard's "Latin Airplay" chart. To celebrate the release of his album, Juanes is expected to give the first Latin music performance on The Tonight Show starring Jimmy Fallon on Tuesday night.
"Loco de Amor" offers fans a more playful sound from the star who added rhythms and instruments from his native Colombia on the record.
Take a listen to 7 of the 11 tracks on "Loco de Amor" below.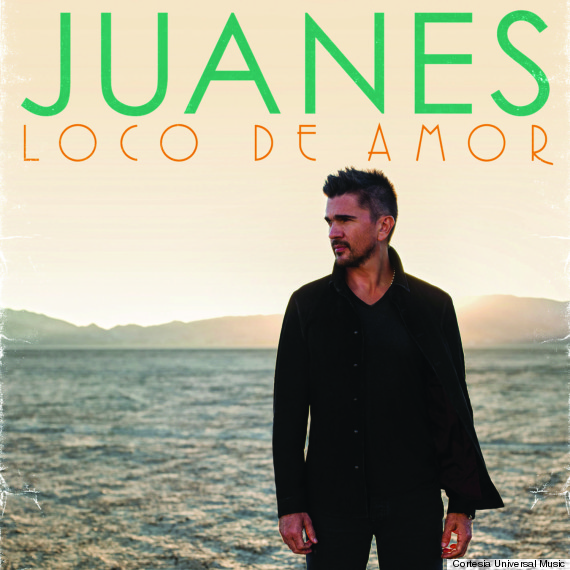 BEFORE YOU GO
PHOTO GALLERY
Juanes Through The Years