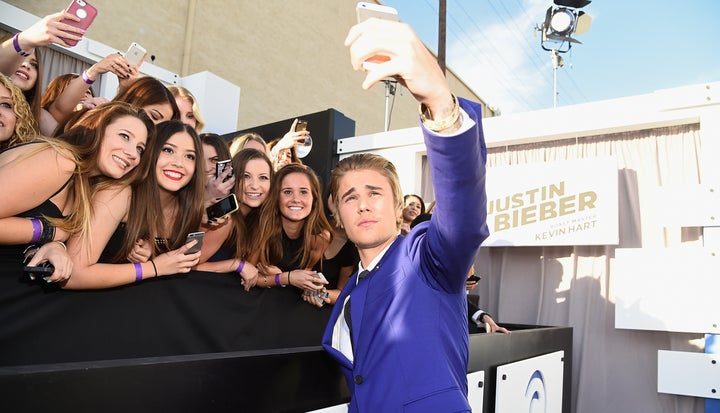 A note for all the Beliebers of the world: If you want to take a photo with Justin Bieber, you better abide by his rules. 
The 21-year-old performer took to Snapchat on Sunday to lay out some photo-taking guidelines for his fans. Bieber, who's currently touring in Australia, says, "the way that you ask or approach me when you want a photo with me is gonna determine if I take a photo or not." First impressions count for the Biebs, so make yours a good one. 
A few key takeaways we learned after watching the video: 
If he continues walking after you've asked for a photo, he doesn't want to take a pic with you. 
Screaming louder will not help in your quest to capture the Canadian artist with your iPhone lens. 
If you ask kindly, your chances are pretty good. But if he's not in the mood, you're out of luck: "Please just respect me and treat me the way that you'd want to be treated." 
He'd much rather chat for five minutes than have any photos taken. 
If you're only trying to snap a photo because you're a firm follower of the "pics or it didn't happen" rule, you probably won't get your photo. 
Sure, he may have a lengthy list of demands tips, but considering his level of fame, they aren't necessarily unreasonable. Just imagine being followed by fans all day, every day, when you're eating or just trying to hang out with friends. (Who knew we'd one day sympathize, even a little, with the Biebs?)
You can watch the whole video below. 
PHOTO GALLERY
Justin Bieber: Child Star To Bad Boy
For a constant stream of entertainment news and discussion, follow HuffPost Entertainment on Viber.