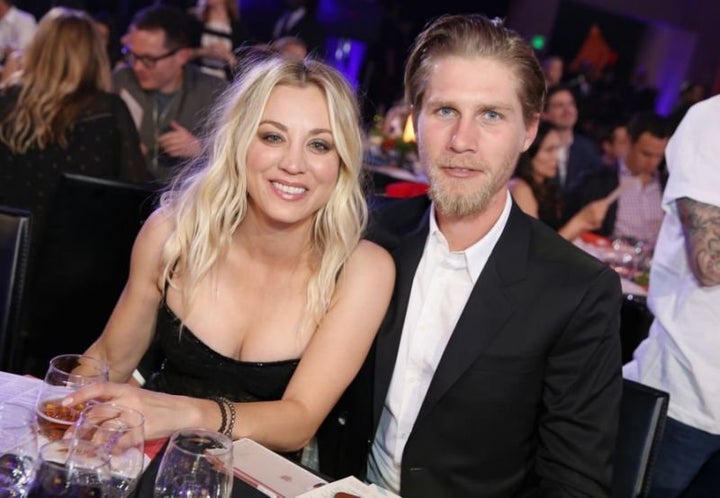 It's all there — Cuoco and Cook's overwhelming happiness; their loyal horses and dogs; Kaley's big moment walking down the aisle with her dad, Gary Cuoco; her sister, Briana Cook, officiating the ceremony; Karl's jokes about his bride's love of plucking his unibrow. The footage also captures the exquisitely decorated venue, Pomponio Ranch in Rancho Santa Fe near San Diego, and the elaborate decorations: a giant, horseshoe-shaped flower sculpture, horse stables in the background, and a tunnel of white lights. The real tearjerker, though, is seeing all that strung together to the sounds of New Zealand singer Gin Wigmore's song "I Will Love You."
The clips, produced by California-based Enjet Media, tease that a full video is "coming soon." But even if Cuoco and Cook keep the rest of the movie to themselves, the sneak peek offers a good look at what went down, especially paired with the batch of photos Cuoco posted during the week of her wedding. Make sure to click over to the second video, too.
It'll make for an interesting chapter of their love story one day.
More from Yahoo Entertainment: