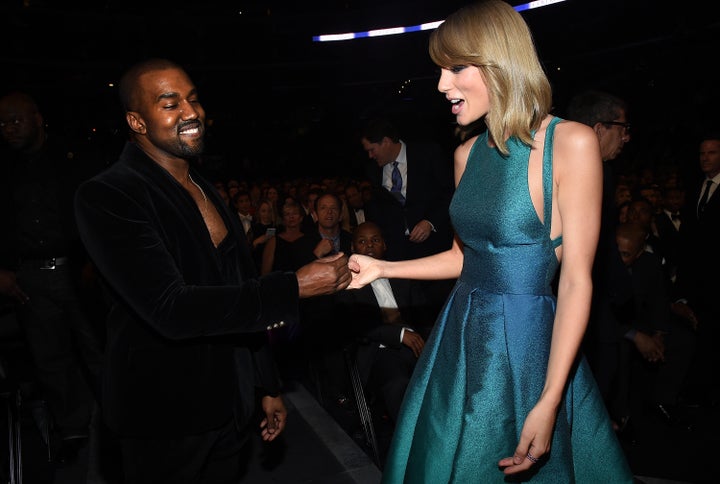 "The Life of Pablo" rapper tweeted up a storm on Tuesday night, first calling out music producer Bob Ezrin for giving his new album a bad review. Toward the end of his rant, West decided to call out Taylor Swift (again) by insulting her past accomplishments at the Grammys.
"I made 'Dark Fantasy' and 'Watch the Throne' in one year and wasn't nominated for either and you know who has 2 albums of the year." 
Early Wednesday morning, West continued to talk about Swift during an appearance at LA hotspot 1 Oak. 
"I called Taylor," West said in video obtained from the club. "I said 'Taylor, I talked to my wife about it.' I said 'How you feel about this line, Taylor?' I was like 'Taylor, I feel like me and you might still have sex.' She said "Oooh, Kanye I like that line."  
"I feel like me and Taylor might still have sex / I made that bitch famous."
Though the rapper later insisted he "never dissed" Swift and that she signed off on the lyrics, Swift's rep was quick to deny his side of the story. 
"Kanye did not call for approval," a rep for Swift said in a statement. "But to ask Taylor to release his single 'Famous' on her Twitter account. She declined and cautioned him about releasing a song with such a strong misogynistic message. Taylor was never made aware of the actual lyric, 'I made that bitch famous.'"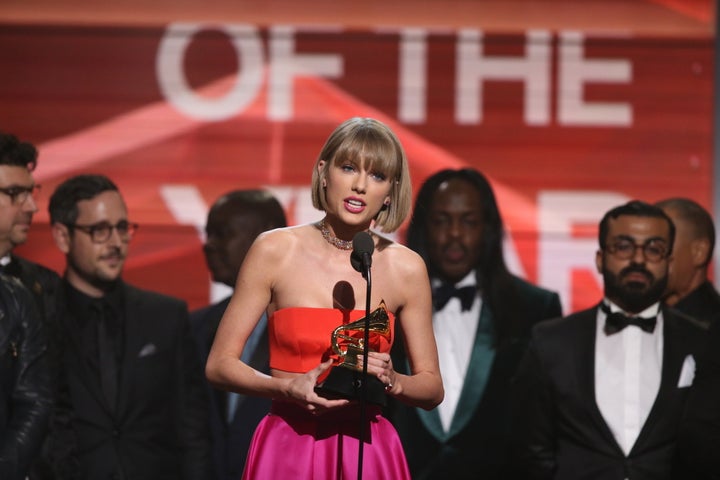 "As the first woman to win Album of the Year at the Grammys twice, I want to say to all the young women out there: There are going to be people along the way who will try to undercut your success or take credit for your accomplishments or your fame," Swift said. "But if you just focus on the work and don't let those people sidetrack you, someday when you get where you're going, you'll look around and you'll know that it was you and the people who love you who put you there. And that will be the greatest feeling in the world." 
Leave it to Swift to turn an unsavory moment into an inspirational speech. We doubt she'll respond to this jibe until she's holding her third Album of the Year award.