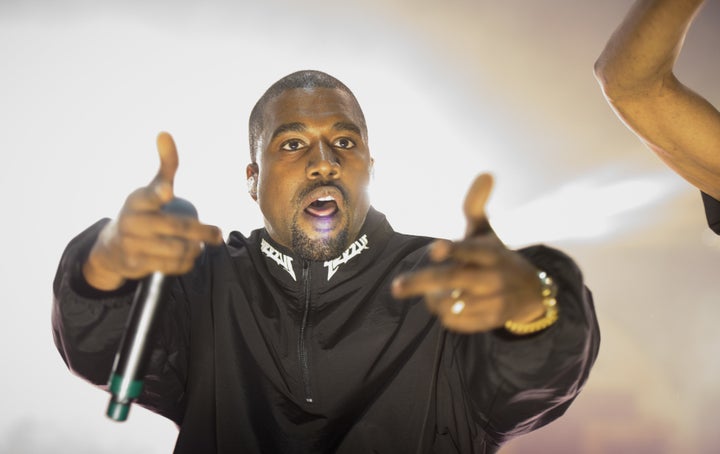 Kanye West surprised the crowd at Drake's concert in Chicago on Wednesday night to perform his collaboration with the Canadian rapper, "Pop Style." West then sang what might just be his most controversial song yet, "Famous." But before doing so, he addressed all the controversy surrounding the track and threw a little shade at Taylor Swift.
In case you've been living under a rock, Ye and Swift are at the root of the Greatest Celebrity Feud of Our Time, spawned by the rapper's lyrics, "I feel like me and Taylor might still have sex / Why? I made that bitch famous." 
We now know the rapper did call Swift ― and it's all thanks to Kim Kardashian's Snapchat. In a GQ profile last month, the reality TV star revealed that West recorded the conversation about the song, and last week she leaked said recording. And then sat back while the internet attended the #KimExposedTaylorParty.
We're uncertain whether Swift really knew about the "that bitch" lyric, which seems to trouble her the most. After Kardashian released the video recording, the "Shake It Off" singer shared a note on social media, calling the song "character assassination." 
"You don't get to control someone's emotional response to being called 'that bitch' in front of the entire world," she wrote, adding, "I would very much like to be excluded from this narrative, one that I have never asked to be a part of, since 2009." 
BEFORE YOU GO
PHOTO GALLERY
Kim Kardashian & Kanye West