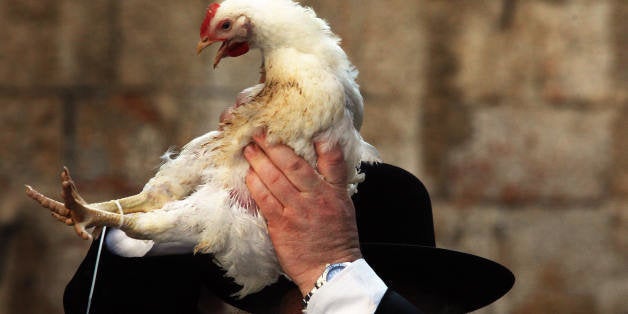 In fact, this one looks downright angry:
This man decided to substitute a Kaparot chicken with an 'Angry Bird' from the popular game, in an image posted on Reddit under the title "Angry kaporos."
The Yom Kippur ritual involves circling a chicken three times over one's head while saying a prayer in order to transfer one's sins to the unfortunate bird, who is then slaughtered and served to the poor. In recent years it has come under fire for causing chickens unnecessary cruelty as the sacrificial poultry are often kept in poor conditions before the ceremony.