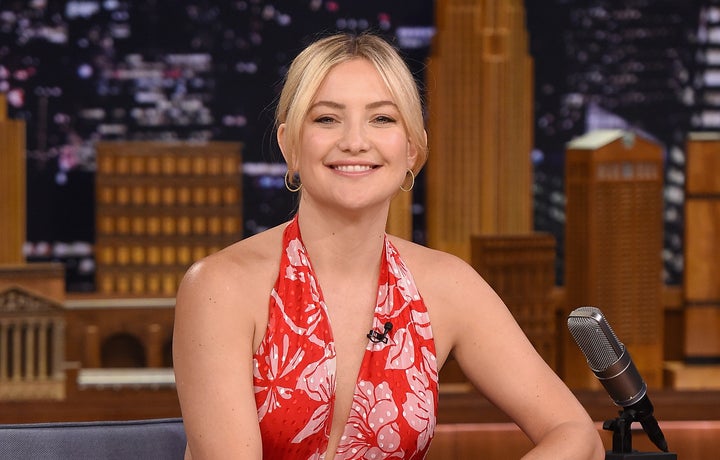 Kate Hudson has opened up about her estranged relationship with her biological father, Bill Hudson, who once declared the actress and her brother, Oliver Hudson, were dead to him. 
In a recent interview on Howard Stern's Sirius XM radio show, the actress revealed that while she will always have "the inability to understand [her] father," she does forgive him. 
"I think forgiveness, in any aspect of something that is complex," she told Stern, "is the greatest tool to be able to separate that attachment. So for me, I recognize whatever those issues are is something he has to live with. That must be painful for him and I forgive him."
Hudson also praised her mother Goldie Hawn's parenting skills, noting that Hawn never spoke ill about her father and, along with longtime partner Kurt Russell, never put Kate in the middle of the divorce drama. 
Still, Kate said she "understood what was going on," and realized it "didn't have to do with me and Oliver."  
When Stern pointed out that Kate didn't seem to have any "father hunger," the "Almost Famous" star agreed, noting that Russell was there "for the hard stuff." 
"Kurt is not a perfect man, no one is," she said, "but the trust that I got from him, in terms of his dependability, was just priceless for me. " 
Kate and her biological father no longer speak, which the actress agreed was sad, but summed things up by saying, "Everybody has their shit." 
To listen to Kate Hudson's whole interview with Howard Stern, head here. 
BEFORE YOU GO
PHOTO GALLERY
Kate Hudson's Style Evolution