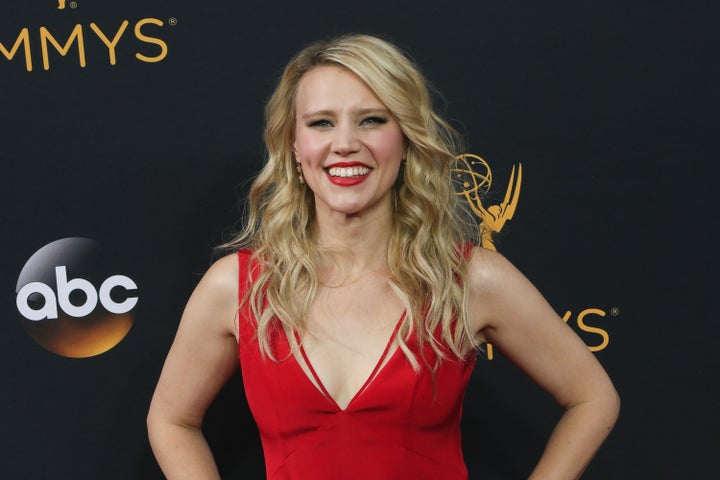 Seat belts, everyone, because Kate McKinnon has officially booked a ride on the "Magic School Bus."
The "Saturday Night Live" star is set to voice the eccentric teacher Ms. Frizzle on Netflix's reboot of the children's series, and honestly — is there anyone better equipped with educating the next generation?
Netflix announced in a press release Wednesday that McKinnon will lend her talents to the role of Walkerville Elementary School's favorite third-grade teacher in the reboot, now titled "Magic School Bus: Rides Again." Ms. Frizzle was previously voiced by Lily Tomlin in the original series. Tomlin won a Daytime Emmy for her performance in 1996. 
In 2014, the streaming service ― in partnership with Scholastic Media ― announced it would reboot the beloved '90s series 20 years after the original debuted on PBS. The year before, Netflix acquired the rights to stream "Magic School Bus" on its platform, where it quickly became one of the most-watched kids program on the site.
At the time, few details about the project were released, apart from the working title "The Magic School Bus 360°" and plans to use updated computer-generated animation to encourage kids to get excited about science. 
"' Magic School Bus,' the old version, is remarkably popular on Netflix," Ted Sarandos, Netflix's chief content office, said at the time of the announcement. "It teaches science in a way that transcends generations."
"Parents trust it and kids love it," he added, promising that the reboot will be "even more relevant and entertaining for today's kids."
BEFORE YOU GO
PHOTO GALLERY
14 TV Shows Netflix Should Remake