But Ellison, who Perez immediately named deputy chair of the DNC, is not having it.
The Young Turks network caught up with Ellison on Sunday in Selma, Alabama, where the co-chair of the Congressional Progressive Caucus was helping commemorate the 52nd anniversary of the "Bloody Sunday" march for voting rights.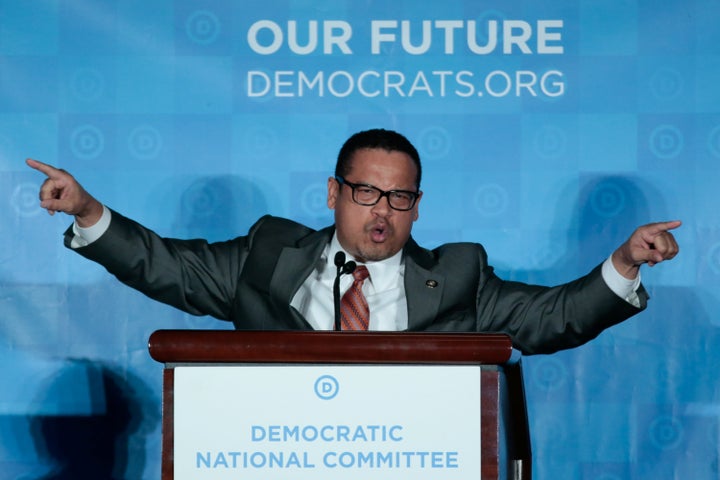 If the activists who were savagely beaten on Bloody Sunday could persist in their efforts, then progressive activists can persevere against much less onerous resistance now, Ellison argued.
"You're interviewing me in Selma, Alabama," Ellison said. "These people paid a price far superior to any price we're paying right now. I mean these people were shot, killed, murdered, bombed ― you name it, it happened. It never stopped them from fighting."
"So don't tell me because you're frustrated about what happened in my DNC race or Bernie's race or anybody else's race that you gonna throw your hands up," he added. "That's a bunch of crap right there. Buck up!"
BEFORE YOU GO
PHOTO GALLERY
2017 Scenes From Congress & Capitol Hill