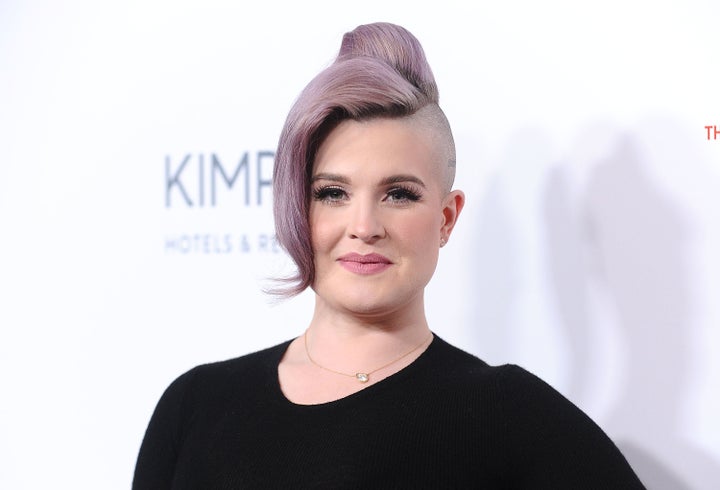 Gay icon Kelly Osbourne is opening about about her sexuality and relationship with the LGBTQ community in a new interview. She touches on the role that sexuality plays in the building of celebrity status in Hollywood.
Speaking to PrideSource, Osbourne says that while she has never been in a relationship with a woman, she is not opposed to the possibility.
"I'm open to loving anybody," the star said. "It's about the person. I don't think it's about sexuality at all... It's not like I'm trying to be forward-thinking or progressive ― it's just that sexuality is a word I try not to even define the way the world defines it. It's the person who you are sexually attracted to... My whole rule is, never say never. I've never been in a relationship with a woman, but I don't know that it's not a possibility."
Osbourne told the publication that one of her biggest frustrations when it comes to Hollywood's relationship with the LGBTQ community is when "people claim to be gay and then are not." She thinks that when people are disingenuous about their sexuality or make comments that position themselves within the LGBTQ community merely as a way of garnering attention or headlines, it does damage to the queer movement. 
"There's this whole generation of young Hollywood girls who can't find love where they think it's supposed to be, and then they come out being gay and two weeks later they have a boyfriend," Osbourne continued. "It drives me nuts! I think it takes all the proactive work the LGBT community has done and sets them back. Oh, so now you're gay? Then two weeks later: 'Oh no, that was just a phase.' You don't get to do that."
While stopping short of labeling herself, Osbourne is one of several women in Hollywood who have come out as "open to loving anybody" over the last several years. Miley Cyrus, for one, has been open about her pansexual identity, telling Paper in 2015 that "I am literally open to every single thing that is consenting and doesn't involve an animal and everyone is of age."