Creationist Ken Ham, who runs a Noah's Ark attraction in Kentucky, is calling on followers to put some Jesus into Halloween. 
Ham's message was actually a sales pitch for his organization's "Halloween Learn & Share Kits," which include religious pamphlets as well as fake money with Bible messages to be given out to candy-seeking children: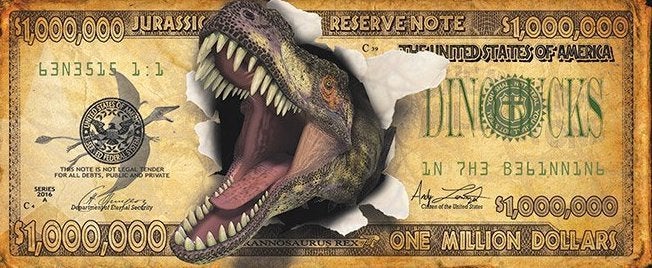 The fake million-dollar bills come with a picture of either a dinosaur or Noah's Ark on the front and ominous warnings of damnation on the reverse side. 
If trick-or-treaters hear about the weird fake money offerings and stop showing up, Ham has a backup plan.
"Try 'reverse-trick-or-treating' when you bring a basket of goodies to bless your neighbors," he wrote on the Answers in Genesis website. "Include a gospel booklet with your home-baked or store-bought treats. This is a great way to encourage your kids to give and bless others as well as share the gospel as a family."
BEFORE YOU GO