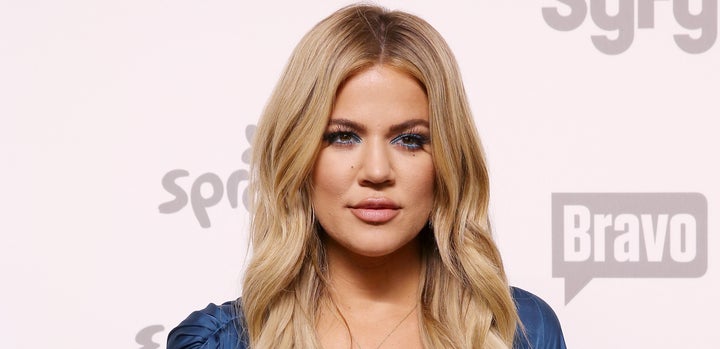 The Kardashian and Jenner sisters have been supportive of Caitlyn Jenner's transition, but it's still an adjustment for everyone. While the 65-year-old officially introduced herself as Caitlyn to the world in June, Khloe Kardashian says she and her sisters have yet to make the jump themselves to calling the former Olympian by her chosen name. 
 "We don't like to say that Bruce is gone, per se. We, my sisters and I, we will call Caitlyn 'Bruce,' and we've been told that's completely fine," Kardashian said during an appearance on "The Project" while in Australia promoting the Kardashian Kids clothing line on Thursday. 
The 31-year-old explained that her stepparent told her and her sisters they were allowed to call her any name they wanted. 
"Because on the phone, when she calls me, it's the same voice as Bruce. And if I'm not physically with her, it's hard to remember in the moment that I'm talking to Caitlyn, if that makes sense," she said.
If Jenner gave permission to her family to call her by any name, that's her choice, but it's important for others to realize that transgender individuals have chosen new names to reflect their true identities. There's a reason Jenner's docuseries is called "I Am Cait." It's a declarative statement, not a suggestion. 
 "Women cannot relate to the whole voice thing," Jenner said in the clip. "They don't see it as being that important when it is that important, not only for you just to speak and order and do all that kind of stuff, but very important for your soul that you're feeling good about that." 
Still, you can't entirely fault Kim for being being oblivious, since it's a learning process for the family. As Khloe told the hosts of "The Project," "There was a hard time for the entire family, that we were all transitioning with her, but in front of an audience. That's not really the normal way to go about it."
She added, "There is a lot of raw emotions, that it's hard to do in front of a camera. For us, we were trying to be really open and raw with it, I think. We all got through it and that's completely over, it's all behind us now. So, we are just happy for her. We just want her to be happy. But there was definitely a moment that was really tough for all of us."
PHOTO GALLERY
The Kardashians
For a constant stream of entertainment news and discussion, follow HuffPost Entertainment on Viber.