Smith Jerrod of "Sex and the City" would shave his head for Samantha Jones. But Jason Lewis, who played Kim Cattrall's boyfriend in the popular HBO series, is apparently not going to stand in solidarity with the actress.
His allegiance, however, took some coaxing.
"If you can't say something nice don't say anything at all," the actor coyly said when asked to pick sides.
He then added: "Listen, I have to say that Sarah was always just so lovely and such a consummate professional and I think that people should remember their graciousness and the things that have been given to them."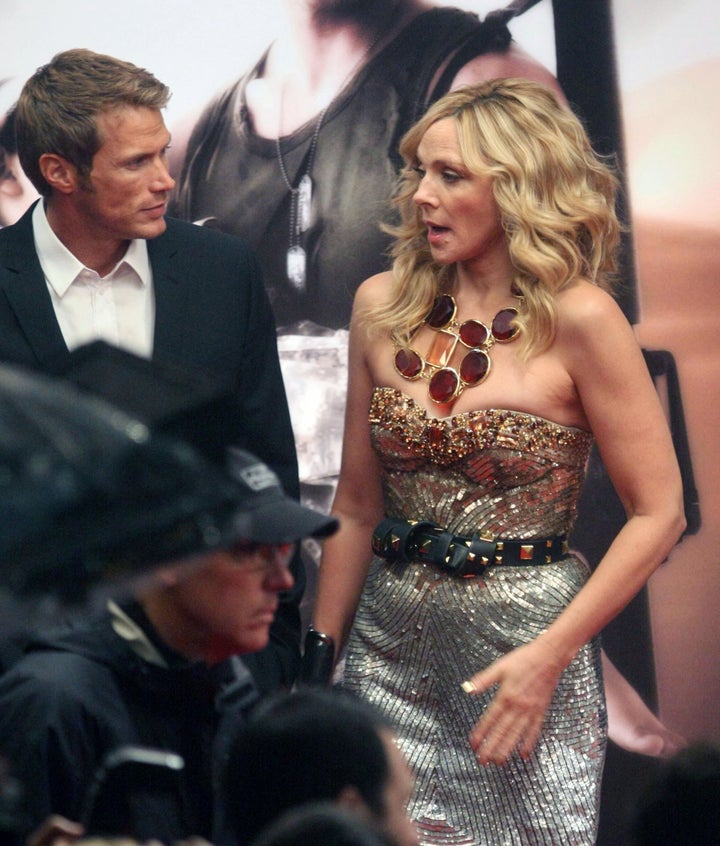 Which is all well and good but c'mon Lewis, this is WAR. Are you going to ride and die with SPJ or what?
"I might just have to say yeah," Lewis said when pressed, suggesting he had Parker's back.
"What a gracious lady. She was always so good to me," Lewis told KTLA 5 anchor Sam Rubin, who then questioned him on whether or not everyone on the set (*COUGH* Cattrall *COUGH*) was as kind to him. In response, Lewis simply laughed and said, "Sarah was amazing." 
Though it's been widely reported for years that Cattrall isn't a huge fan of Parker, their icy relationship ignited a blizzard in September when Parker announced that a third "Sex and the City" movie was never going to happen.
"Your continuous reaching out is a painful reminder of how cruel you really were then and now," Cattrall wrote on Instagram. "Let me make this VERY clear. (If I haven't already) You are not my family. You are not my friend."
BEFORE YOU GO
PHOTO GALLERY
Carrie Bradshaw's Best Clothes On 'Sex and the CIty'