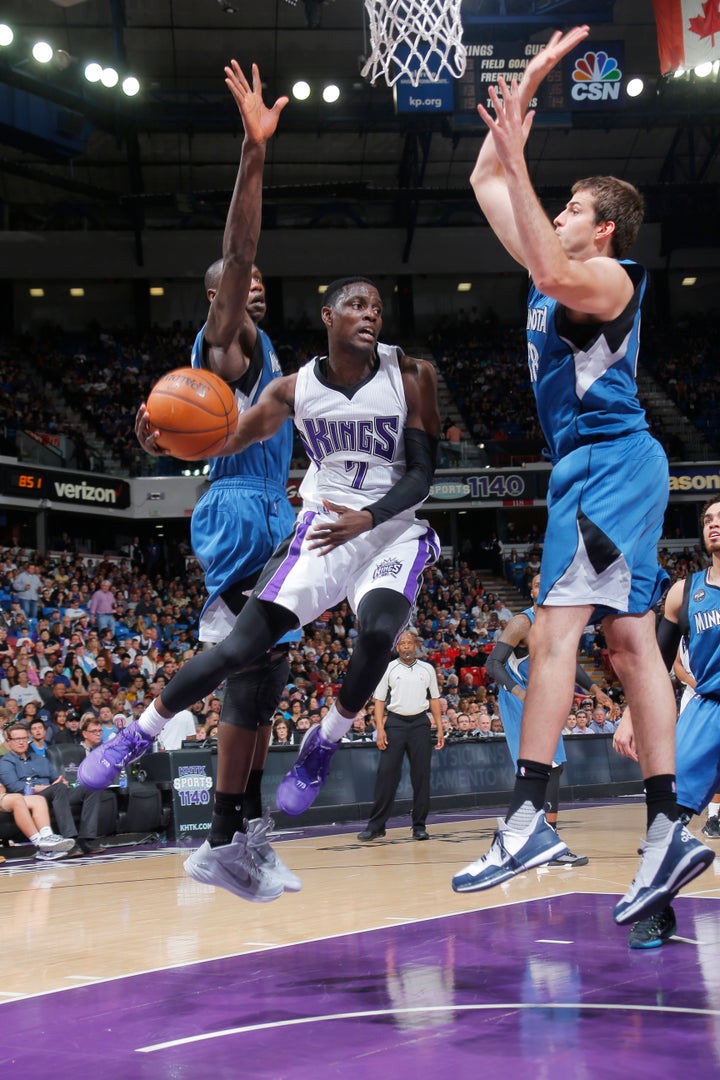 Sacramento Kings point guard Darren Collison was arrested Monday on a felony domestic violence charge after allegedly assaulting a woman at a residence outside Sacramento.
Responding to a call early Monday morning from a woman who said she was being attacked, Placer County Sheriff's deputies arrested Collison, 28, after finding the woman had visible injuries, department spokesperson Dena Erwin told The Huffington Post. The sheriff's office did not release the name of the woman.
Collison was booked into Placer County Jail on one domestic violence charge -- a count of inflicting corporal injury to a spouse or cohabitant -- and two additional misdemeanor warrants for driving with a suspended license. He was released later Monday morning on $55,000 bail.
Per California's penal code, if Collison is convicted, he could face two to four years in a state prison, up to one year in a county jail, a fine of up to $6,000, or both a fine and jail time.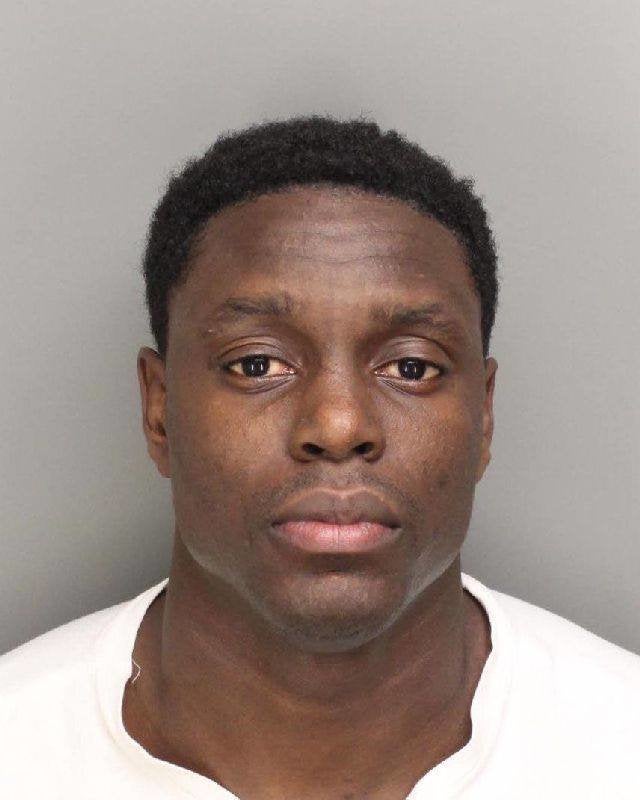 The Kings released a statement on Tuesday saying they "condemn violence of any kind." 
"We are gathering additional information and once all facts are known we will take appropriate steps," the statement added.
The NBA will be under pressure to deal with the Collison incident swiftly and appropriately.
Collison is one of the few NBA players to have been publicly involved in a domestic violence case, and his arrest will put the NBA's new policy to the test.
When Hornets forward Jeffery Taylor pleaded guilty in 2014 to misdemeanor charges after assaulting his wife, the league condemned the attack, launched an independent investigation and then handed down one of the longest suspensions in league history. The swift and stern actions drew praise.
But for years the league has has been criticized over its lack of an appropriate domestic violence policy. NBA players Ruben Patterson, Jason Richardson, Lance Stephenson, Jared Sullinger and Ron Artest were all arrested on domestic violence charges and were punished by the league far more lightly than Taylor was. The most severe punishment for domestic violence was a seven-game suspension given to Artest, who had previously clashed with the league over his conduct on the court.
Collison married in 2011, and he and his wife have a son together. 
BEFORE YOU GO
PHOTO GALLERY
The Most Emotional 2016 NBA Playoffs Moments