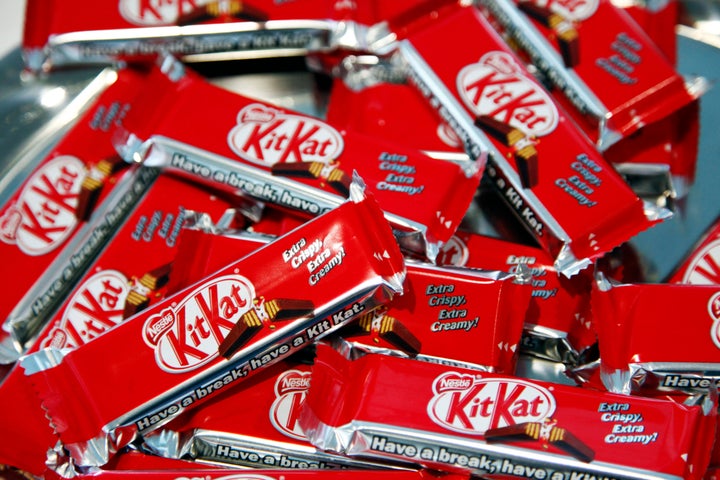 KitKats will no longer be made with chocolate harvested by children.
Food giant Nestlé announced Monday that all cocoa used in KitKat products worldwide will be accredited by independent third-party groups by early next year. Nestlé believes it will make KitKat the first global chocolate brand to use sustainably harvested cocoa.
KitKats sold in the U.S., which are produced by Hershey's through a licensing agreement, already met this standard last April.
Nestlé's move comes amid heightened criticism of the Switzerland-based company for its alleged use of child and slave labor. Last year, a report by the Fair Labor Association found four children under 15 working at some of the 200 farms in the Ivory Coast that supply Nestlé with cocoa.
On Sunday, Nestlé said "forced labor has no place in our supply chain" in response to a class action lawsuit filed on behalf of U.S. cat food buyers. The suit alleges the company used seafood ingredients produced by slave labor in Southeast Asia.
"Sustainable cocoa sourcing helps safeguard the livelihoods of farming communities and delivers higher quality cocoa beans," Sandra Martinez, Nestlé's head of confectionery, said in a statement. "This announcement will only strengthen consumer trust in KitKat as a responsible brand." 
Timed in coordination with KitKat's 80th anniversary, the new announcement is part of the company's larger initiative to use more than 165,000 tons of sustainably produced cocoa by 2017.
This story has been updated with a statement from KitKats in the U.S.