Kourtney Kardashian is a defender of the truth, especially when it comes to issues involving her family. 
In the latest issue of Cosmopolitan, which features Kardashian on the cover, the mother of three opened up about her sister's recent social media takedown of pop star Taylor Swift (aka the #KimExposedTaylorParty). She told the magazine she stands behind Kim's decision to defend her husband, Kanye West.  
"It's her husband, and he's family," she said. "The truth is the truth, so why not let it be known?"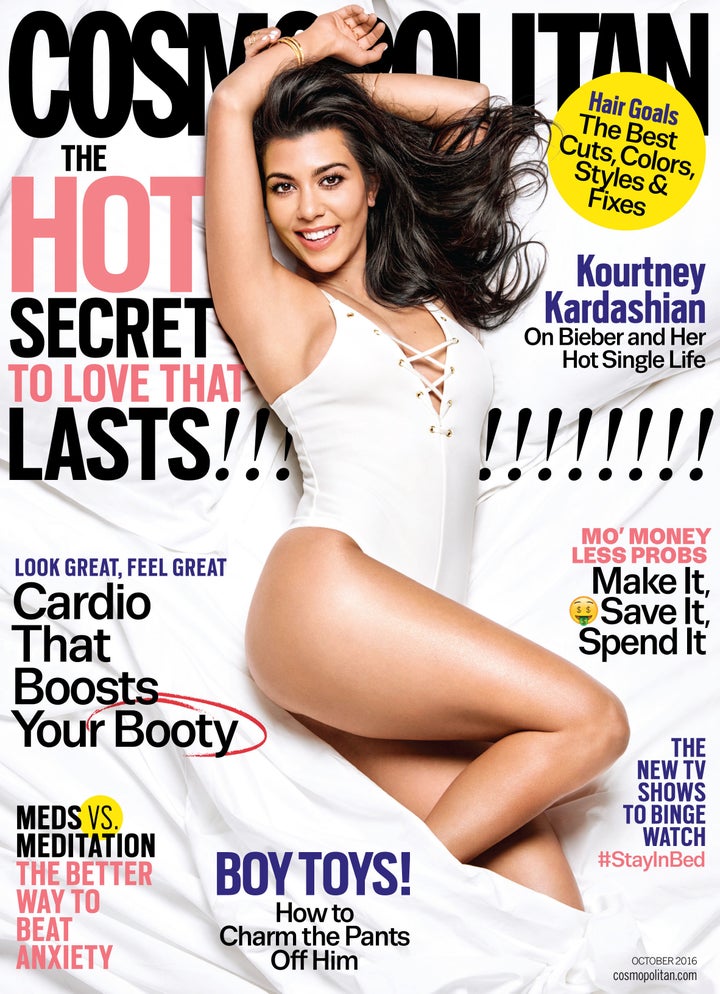 Kourtney also spoke about her relationship with Scott Disick and possible plans for more children. 
"The idea of having my family together is amazing, but it's not the way things ended up. They may end up there. I'm not sure," she said, adding, "To me, it's in God's hands. If it's meant to be, then things will line up." 
In terms of expanding her family, Kourtney said, "I would have more. I could see myself with six kids. I just don't know what's in God's plan."
To read more from Kourtney's cover story, head over to Cosmopolitan's website. 
BEFORE YOU GO
PHOTO GALLERY
The Kardashians