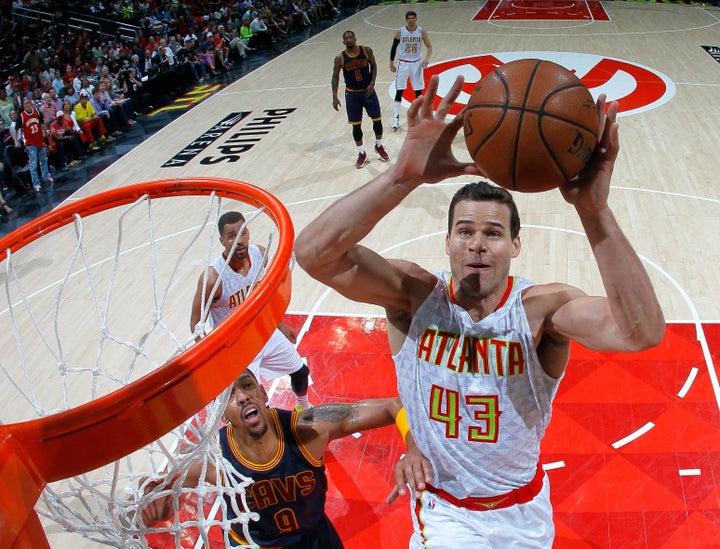 NBA player Kris Humphries of the Atlanta Hawks has an interesting past ― a marriage to Kim Kardashian and a childhood spent as a youth swim star.
Here's some proof, courtesy of USA Swimming's records of the best times in different events around the country in 1994-1995: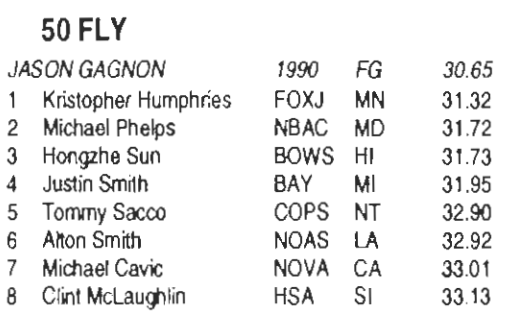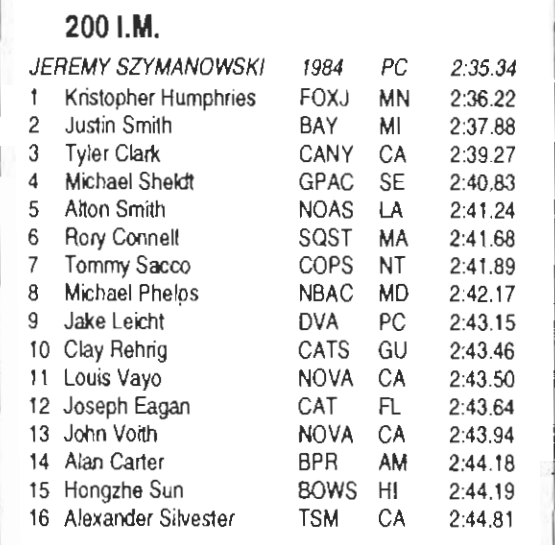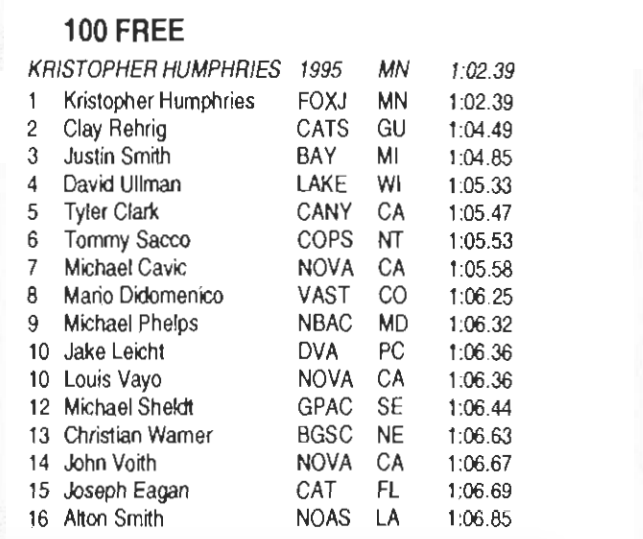 Humphries also recorded a faster time than a kid by the name of Ryan Lochte in the 50 free.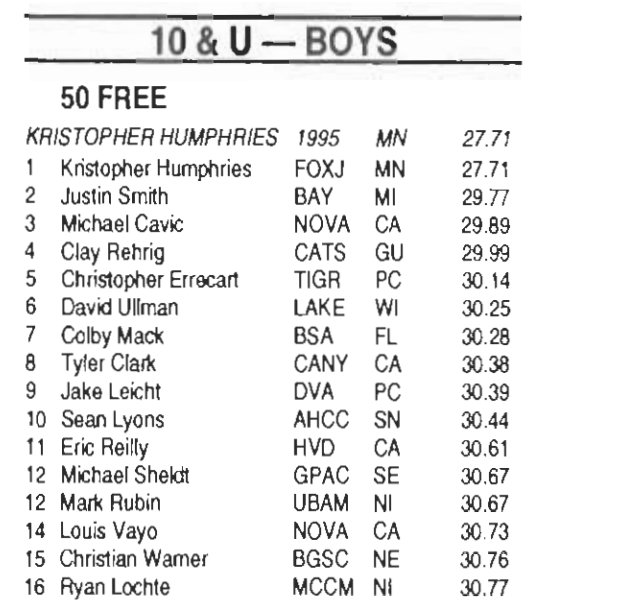 Phelps did get the better of Humphries in the 100 butterfly and 200 free that year ― but still, Humphries has quite a past claim to fame for an NBA player who got pretty famous as a grown-up.
Asked why he gave up swimming for hoops, Humphries once told People: "I was so good at a young age that I got a little burnt out. I also grew up in the Michael Jordan era ... for me, I watched [basketball] and saw it as a challenge. It's hard to stay focused on something when you have a ton of success at a young age, so I picked up basketball a little later and rolled with that."
For more Olympics coverage:
BEFORE YOU GO