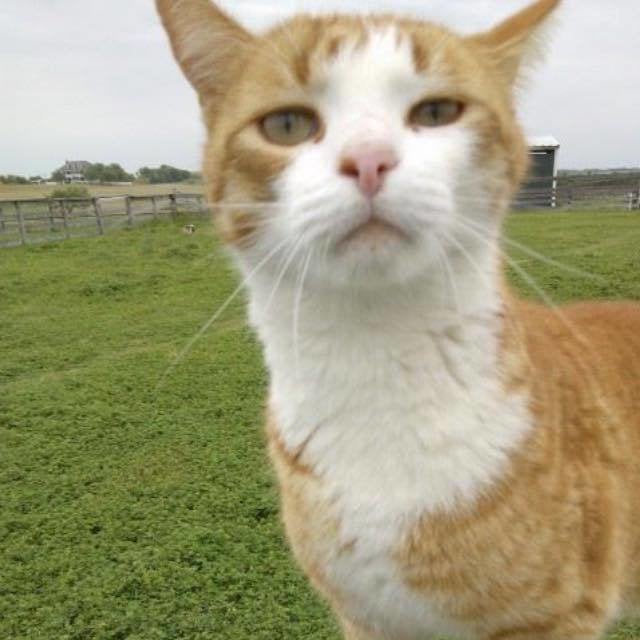 The Texas Board of Veterinary Medical Examiners has made a decision about what to do with Kristen Lindsey, the veterinarian who bragged on Facebook about killing a cat with a bow and arrow: It wants to revoke Lindsey's license.
That decision has been a long time coming, and is of great relief to animal advocates, who have been clamoring for justice for the cat -- believed to be a pet named Tiger, who enjoyed riding around on his caretaker's tractor.
But it's not quite the end of the road. Lindsey is appealing.
"The board's decision was just and necessary to protect the welfare of animals," three members of a group called Tiger's Justice Team -- Jean Salyer, Betsy Anderson and Gisele Milsaps-Flanigan -- told The Huffington Post by email. "This is a great victory, but not the final victory. The process will take time."
Spokeswoman Loris Jones told The Huffington Post that the board sent a letter to Lindsey's attorney, Brian Bishop,  in mid-September, informing him that the board was seeking to revoke his client's license. 
Neither Jones nor Lindsey responded to the letter, Jones said, which constitutes a de facto rejection of the board's decision. Bishop did not immediately answer HuffPost's request for comment. 
The next step is a hearing before the the State Office of Administrative Hearings. On Wednesday, the board filed a request to docket the case. A hearing is likely to take place in February.  
"While Lindsey may still appeal the decision, this is a huge step forward in the fight for justice for Tiger and all the unnamed victims of animal cruelty," said Liz Holtz, an attorney with Alley Cat Allies,  one of many organizations that has been calling for action against Lindsey.
Scott Heiser, director of the Animal Legal Defense Fund's criminal justice program, told HuffPost that while he'd prefer for Lindsey to accept the board's decision, the upcoming hearing presents a welcome opportunity.
Because Lindsey was never charged with a crime, there are many factual matters that Heiser and others would like to confirm -- including where and when the shooting took place, and who the cat was.
Depositions and other evidentiary procedures will be part of the hearing process, ensuring that "all the facts will be aired," said Heiser.
"This is definitely a major step forward in the process," he added. "It's a big milestone to be sure, but we're a long way from home."
Tiger's Justice Team told HuffPost they also hope to find out, at long last, what happened to the cat's body.
"I along with Tiger's Justice Team are pleased with the Board's decision and anxiously await the upcoming hearing,"  said Zandra Anderson, a lawyer specializing in animal law who represents Tiger's Justice Team. "We are hopeful but also cautiously optimistic."