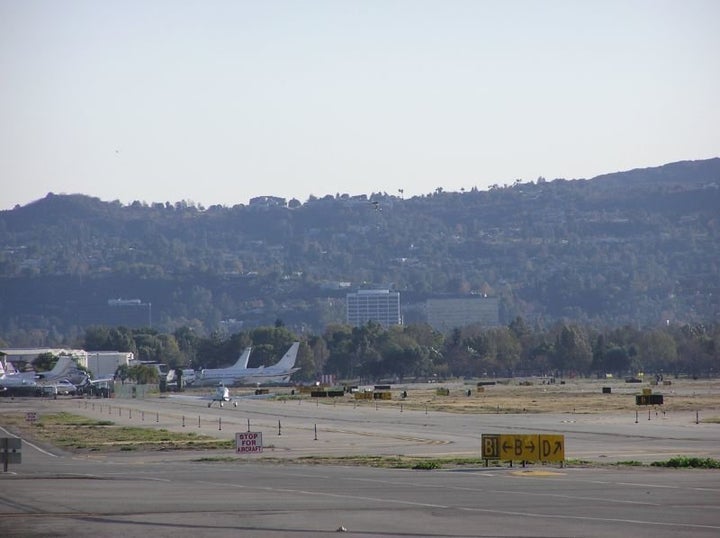 Three multi-million-dollar corporate jets were found spray-painted with graffiti at Los Angeles' Van Nuys Airport on Monday, making the second-like incident in two years.
The brazen security breach left two of the three jets collectively with around $3,500 in damage. The third jet is still awaiting an estimate, Los Angeles Airport Police said Tuesday.
The vandals are suspected of pulling off the stunt sometime early Monday morning after cutting through a perimeter fence with a bolt cutter. Once inside, they entered the jets' isolated, private hangar and went to work, leaving a series of letters and numbers on the sides, Officer Rob Pedregon told the Huffington Post.
"Nothing specific. They weren't words," he said of the markings. "We're still investigating. Of course, we take any kind of breach in security very serious."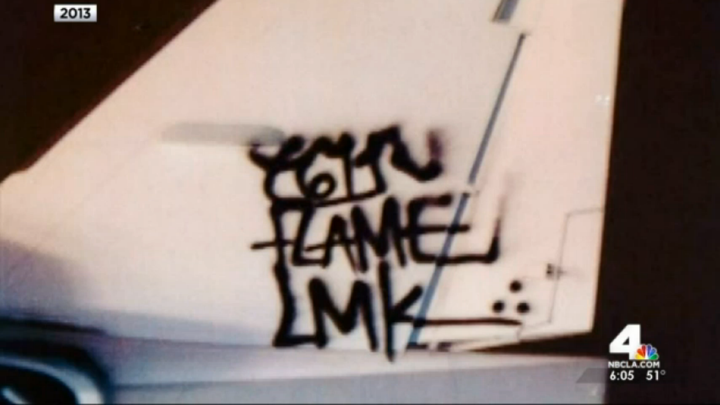 The Van Nuys airport, located in the San Fernando Valley in Los Angeles County, is considered one of the world's busiest general aviation airports, overseeing 238,000 takeoffs and landings annually according to its website. It further touts itself as having 24-hour security patrols.
Despite its high ranking and security efforts, the incident comes about two years after a $2.3 million Learjet suffered $100,000 worth of damage from graffiti at the same airport, NBC LA reported.
In that 2013 case, reportedly believed to be gang-related, the vandals wrote words like "Flame" on the side of the aircraft and "RIP." No arrests were made in that case.
Pedregon said they're still working with the hangar's leaseholder to obtain possible security video from Monday's incident. They'll also work with them on possibly improving their current security measures.
"It's not over because of this," he said.
The city's police union president agrees.
In a statement to NBC, Marshall McClain, President LA Airport Peace Officers Association (APOA) publicly pressed for improved airport security.
"Despite expert recommendations, despite LA APOA's continued request for additional staffing and security enhancements the chief has refused to take serious actions to mitigate these continued security gaps," he stated.
PHOTO GALLERY
Airports with Awesome Amenities