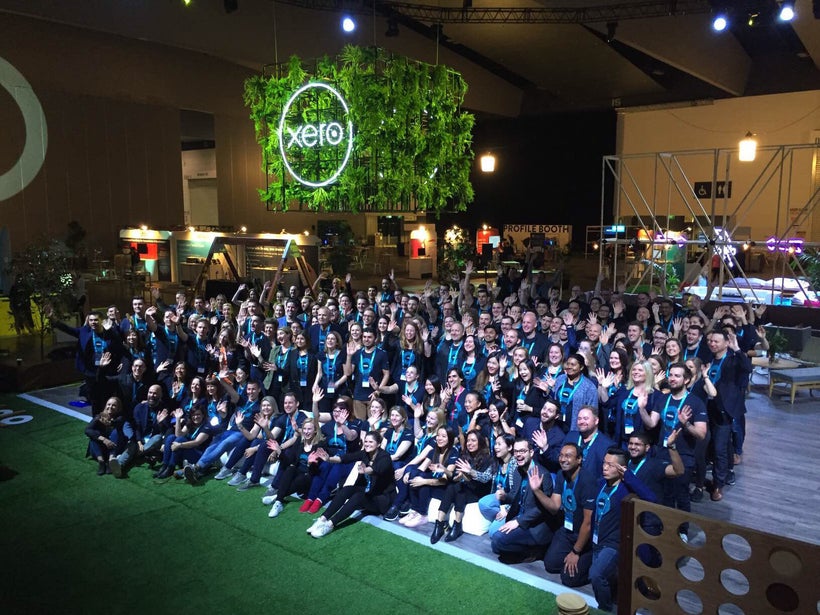 By Rachael Powell, Chief People Officer at Xero
The constancy of change has become the norm for most businesses, and tech companies are no exception. A complex sector continuously disrupting and realigning itself, tech creates a fun yet constant battle that keeps even the best organizations on their toes. But often times, these fast-changing companies are not adequately prepared for the transformation that is necessary to fuel their perpetual growth.
Many technology companies are required to scale at warp speed in order to compete globally, ensure opportunities aren't left on the table, meet ambitious sales targets and keep shareholders happy. This creates a high-pressure environment where no day is the same. It's not an easy environment to work in, yet it's addictive and thrilling. But without careful management and a deliberate focus on building relationships and resiliency amongst teams, companies flail as a result. So, what separates those who thrive and those who drown in such competitive conditions?
Today, traditional management methods no longer address the volume and nature of the change businesses are experiencing. Company Director and leadership expert, Steve Vamos said, "If it is true that change is the constant, if it is true we need great leadership in changing times, there will have to be greater forgiveness for mistakes that are made in the change journey."
What he means is that through all this expansion and deliberate upheaval, we need to acknowledge that leading change is a challenge. Leaders need to learn fast, and so too do the teams around them. This requires having a mindset focused on growth and continuous personal development where constant learning is not only required, but embraced. Change should be viewed by an organization as an opportunity rather than a threat, something that will be a competitive advantage.
It also means we need to be kind to ourselves and to our leaders as they attempt to navigate their teams through such momentous change. Good leadership involves caring and connecting teams, constant communication and coaching to ensure everyone on the journey has meaningful roles and clear expectations aligned to the business strategy, and where failing is seen as an opportunity to learn and grow.
Coaching with kindness in an environment that is known for hustle, fast-paced execution and strong competitive streaks can feel at odds with what's actually happening around us – but it is possible for the two worlds to coexist. It's an ethos that we strive to uphold at Xero, aiming to ensure change is managed effectively while the urgency of the hustle continues to emanate through our company's culture.
Build a strong network - inside and outside company walls
In a world where we can connect with almost anyone with the click of a button, nurturing professional relationships is vital. Building high-quality connections with others takes time and is important for individual and team learning, while also providing opportunities to build an organization's brand. It's a process that you should encourage your people to embark upon both inside and outside work as it helps them build a professional support network where they can start to bounce ideas around, talk through issues and ultimately, grow.
From within the business, budding relationships become even more enriched when in the trenches together battling through an issue, a deadline or a difficult problem. Ensuring positive interactions builds trust amongst team members and creates a culture where leadership can produce better results in a more efficient way. Offer development to managers in areas that help them help their teams understand the importance of managing workloads and being able to prioritize – this ensures everyone involved has the autonomy to do the best work of their lives while managing individual and team wellbeing.
Take some of your own medicine - use technology
Technology companies in particular like to use data and software in everything they do. At Xero, we recently implemented Officevibe across the organization to provide a real-time, anonymous health check across regions and teams – giving our people a platform to tell us what's really happening on the ground. It's helped us identify places we can improve, address issues before they fester and start to do some really meaningful work around engagement and culture.
However, while tools for feedback help, nothing beats personal contact, so it's important to encourage open dialogue at all levels to celebrate success, address issues and share ideas. We also leverage various real-time communication tools like Yammer and Slack to engage everyone, remote or otherwise. At the same time, we host a more formal business update to the whole organization, allowing everyone to dial in through tools like Google Hangouts, on a regular basis.
Determining who is next in line is critical to the ongoing health of a company as it not only decreases the risks associated with attrition, but also provides clarity on career paths for high performers. Any company's succession planning process should involve detailed analysis and development plans to identify and grow the next set of leaders, while also continuously looking externally for new people to engage.
As a company evolves, so too must the teams that work within it and the skills required to take it to the next level. Constantly looking ahead to identify the needs of the business is critical in fast-paced thriving organizations.
Ensuring the right people are in place for the company's future requires constant thought about succession at every level of the company – from the board to the next group of graduates or interns you'd like to walk through your doors. Doing so through the lens of diversity ensures a broad spectrum of thinking is introduced to the business.
Like all the best-laid plans, the ability to adapt and apply learnings is crucial for them to be of any use. Effective change management starts with preparedness for change and evolves with further steps. With a collaborative and kind approach towards managing constant change, a mindset that should start at the top, an organization collectively can build a positive, supportive culture.
About the author: Rachael Powell is the Chief People Officer and is responsible for Xero's human capital and talent function globally. She has previously held senior positions in talent management, strategy, business development and marketing across online and technology businesses, whilst also spending time as an Associate Director for a boutique recruitment and search firm. Passionate about nurturing talent, Rachael believes in strength-based leadership and positive engagement programs to effectively mobilize business strategy. She has a Masters in Business Administration (MBA), a Bachelor in Business (Accounting and Marketing) and is currently completing a Masters in Applied Positive Psychology. Follow Rachel on Twitter and LinkedIn.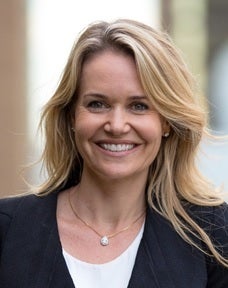 This post was published on the now-closed HuffPost Contributor platform. Contributors control their own work and posted freely to our site. If you need to flag this entry as abusive,
send us an email
.