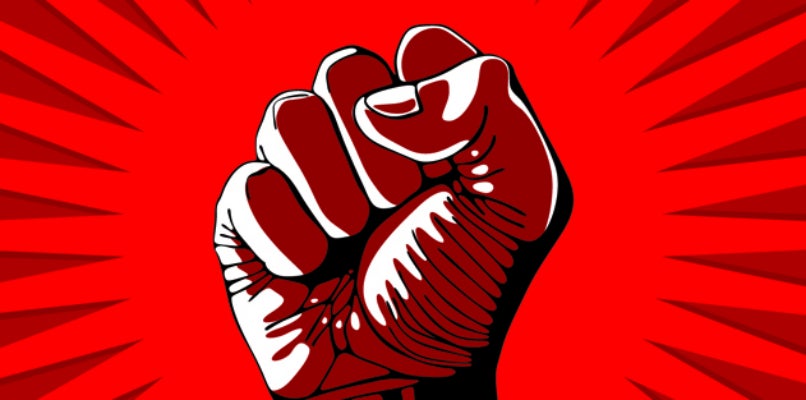 President Obama electrified the DNC by reminding Americans that hope is stronger than fear and by laying the charge that if citizens want democracy to work for them, they must also work for democracy. After over three decades of rapidly rising incarceration rates, our national conversation is finally showing some signs of acknowledgement that the system is fundamentally broken. Criminal justice reform is often mentioned at national meetings like the DNC, but its core issues are not quite elaborated on. 
But while policies at the federal, state and city levels are crucial to achieving change, the voices of those impacted by the system must be placed at the forefront for true progressive evolution.
The Supreme Court's recognition of the validity of gay marriage came after decades of organized pride campaigns, and hard fought battles like the Stonewall riots of the late 60's. And the 19th amendment, granting women's suffrage, was only ratified after decades of women standing up to their husbands at home and also displaying their collective power in the public sphere. And now we have our first female nominee with the backing of a major political party running for president.
Mass-incarceration is one of this millennium's most pressing and backwards phenomena.
The American taxpayers pay $39 billion annually to uphold this pathologic system, with states like New York paying a $60k per year per person imprisoned. At the same time, recidivism rates are higher than 75 percent for individuals released within 5 years, making it clear that our "correctional" system is not quite correcting anything. Blaming this on criminal behavior is dangerously shortsighted to the social nature of the problem.
But without faces behind the figures, and internal organization, all of this is hard to contextualize and easy to ignore. Many advocacy groups work for criminal justice reform, but it's more rare to find organizations that inspire the type of grassroots power that was built into women's and gay liberation movements – collective agency that put the impacted individual's perspectives first.
As an education-sociologist, I study how individuals and groups can harness their agency — their specific capacity to navigate obstacles — to create positive change in their lives. Humans should be understood as lifelong learners so they can constantly expanding their minds, analyze and reevaluate their world, and then assess their potential within it. As philosopher Paulo Freire highlighted, students must critically understand their social positions to become active political agents within causes that affect them.
JustLeadershipUSA (JLUSA) is one such authentic "change-maker" which encourages the growth for those formerly incarcerated. JLUSA's "Leading with Conviction" (LwC) Fellowship trains mid-to senior-level advocates around the country to become leaders in their offices and helps them them take on greater roles and responsibilities in their communities. The program generates agency by allowing these individuals to become spokespersons who represent the spectrum of success that is possible for those who have a criminal record –working to change mindsets for those who do not.
Khalil Cumberbatch, the Manager of Trainings at JLUSA and once an LwC alum, said, "LwC empowered me to believe that those closest to the problem are closest to the solution, and it's helping others across the country to realize the same." Cumberbatch is a living embodiment that when given pinpointed support, not only can people reintegrate, but they can excel and contribute immensely to society as well.
The stigma of a criminal record lowers opportunities for adequate employment, housing, and health-related resources. Fellowships and programs like LwC allow individuals to learn from their limitations and then leverage them to visualize success. By bettering their life outcomes, formerly incarcerated individuals personify that failed rehabilitation is a product of a larger social problem fueled by neglect.
Neglect is complacency. JLUSA's goal is to cut the correctional population in half by 2030.
During election cycles, rhetoric of change and progress, and making things great again runs rampant. But in the fray of the spectacle, true focus on reform can get lost. For our country's immediate criminal justice crisis, we must reimagine a system that relies exclusively on punishment without providing any empowerment.
As Obama has often done in the limelight of the main stage, he referred to his vision for "A More Perfect Union," at the DNC: Although the Founding Fathers may not have intended full equality of race, religion, gender, or sexual orientation, their rhetoric of "All Men are Created Equal," still provides means for marginalized groups to rise up by first championing for themselves. Only then can they start to be taken seriously as members of the national conversation.
"The movement to systemically change the criminal justice system, must be led by those directly impacted by that system, as their experience gives them first-hand knowledge of the inefficiencies that exist," JLUSA's Mr. Cumberbatch. "Leading with Conviction provides the leadership tools to formerly incarcerated men and women to take the lead and empower others to lead that movement."
If you or someone you know has been formerly incarcerated, apply to become a Leading with Conviction fellow. Applications are now open through September 16.
This post was published on the now-closed HuffPost Contributor platform. Contributors control their own work and posted freely to our site. If you need to flag this entry as abusive,
send us an email
.