Lena Dunham has a hate-hate relationship with Twitter and for good reason. The feminist actress sat down with Re/code Monday night to talk about her new newsletter with Jenni Konner and share her thoughts on social media. 
"I don't look at Twitter anymore. I tweet, but I do it through someone else," said Dunham. "I really appreciate that anybody follows me at all, so I didn't want to cut off my relationship to it completely, but it truly wasn't a safe space for me."
Dunham then went into detail about some of the truly terrible things people tweet at her. 
"I think even if you think you can separate yourself from the kind of verbal violence that's being directed at you, that it creates some really kind of cancerous stuff inside you, even if you think, 'Oh, I can read like 10 mentions that say I should be stoned to death.' That's verbal abuse," said Dunham. "Those aren't words you'd accept in an interpersonal relationship. […] For me, personally, it was safer to stop."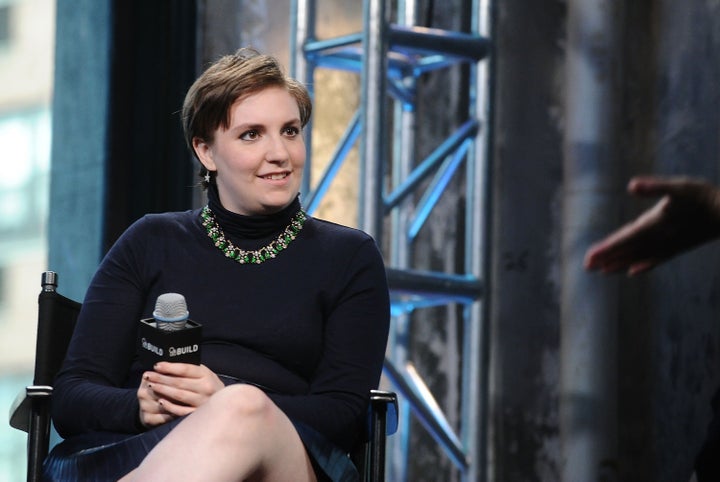 Dunham has spoken about the kind of verbal abuse she's received on Twitter before. At the Golden Globes this past January, the actress told Ryan Seacrest, "There's a lot of people I love on Twitter, but unfortunately you can't read those without reading deranged neo-cons telling you you should be buried under a pile of rocks."  
And even though the actress uses a friend occasionally to send out a tweet, she feels a lot better about using Instagram, where she deals with less hate. 
"I still man my own Instagram. It's a more positive community," said Dunham in her Re/code interview. "I take a picture, I post it, I move on." 
PHOTO GALLERY
Lena Dunham
For a constant stream of entertainment news and discussion, follow HuffPost Entertainment on Viber.