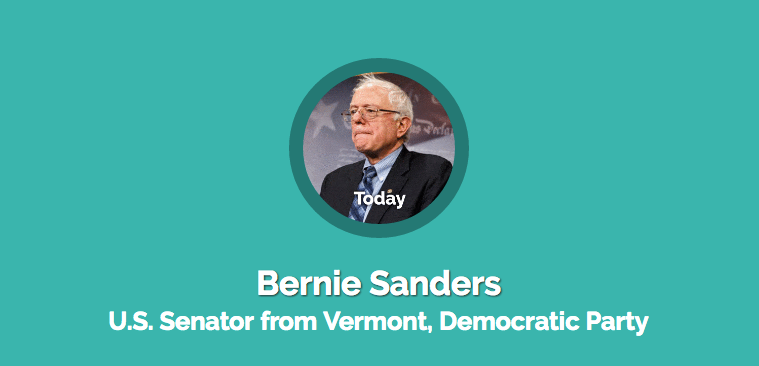 A year ago, few mainstream Americans knew anything about Bernie Sanders. Even fewer expected him to run a formidable campaign for the Democratic Party's presidential nomination in 2016. Even though he failed to clinch the nomination in a brutal, drawn-out primary season, he succeeded at pushing the party's policies further-left. 



A lifelong progressive, Sanders calls himself a Socialist and is proud of his history as an early supporter of racial equality. His life's path has seen him elected into several political positions in his home state of Vermont. He currently sits as a State Senator, held as an Independent. 
You may be wondering where he came from and how he got to this point. To help answer this question, Data4America presents Lifemap - the stories of politicians and policy in 100 characters or less. 
Our Lifemap is a detailed timeline of Sanders' personal life and careers, political and otherwise, from the 1940s to today. Our aim is to simplify the circuitous path of his life into a straightforward, nonpartisan analysis. Every milestone includes sources, making it easy to learn more. We've visualized this Lifemap with photos, videos and other key details.
React, share, and let us know what you think - we look forward to hearing from you. 
Sanders was born in Brooklyn and played sports as a teen.




In his twenties, Sanders becomes an active Socialist, an anti-racist campaigner, a carpenter and a filmmaker as he moves from Chicago to Vermont. 






 In the 1970s, Sanders attempts to start his political career, though his early campaigns are unsuccessful.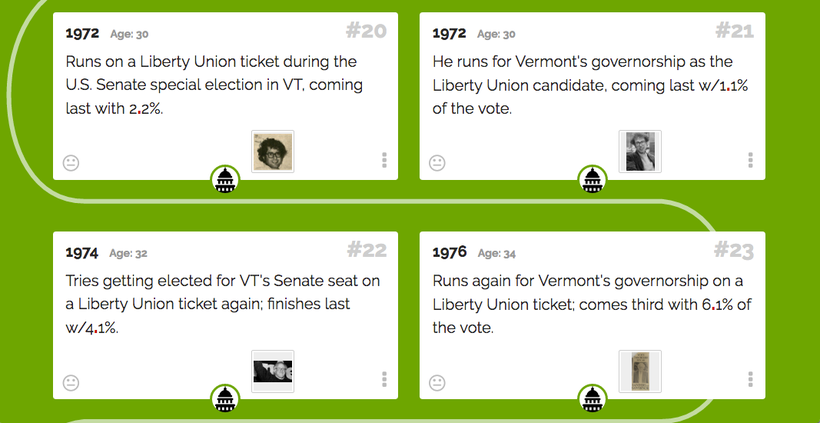 In the 1980s, Bernie becomes mayor of Burlington, but sets his sights on greater prospects.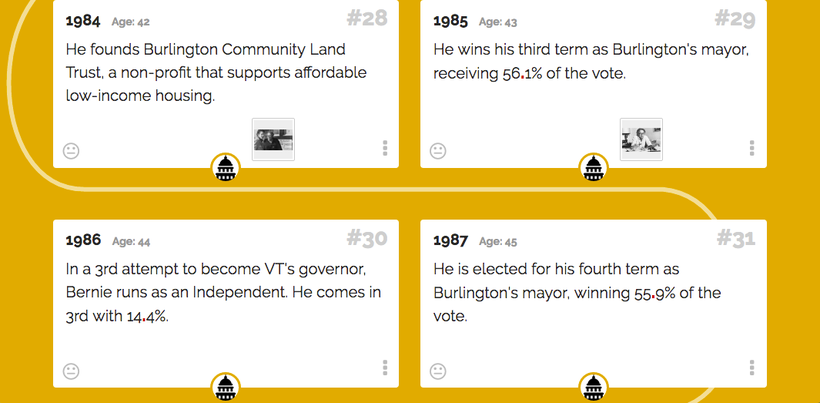 In the 1990s, he joins the House of Representatives where he pursues progressive policies and ideas. Among such pursuits are healthcare reform and worker protections. His efforts see him repeatedly winning re-elections.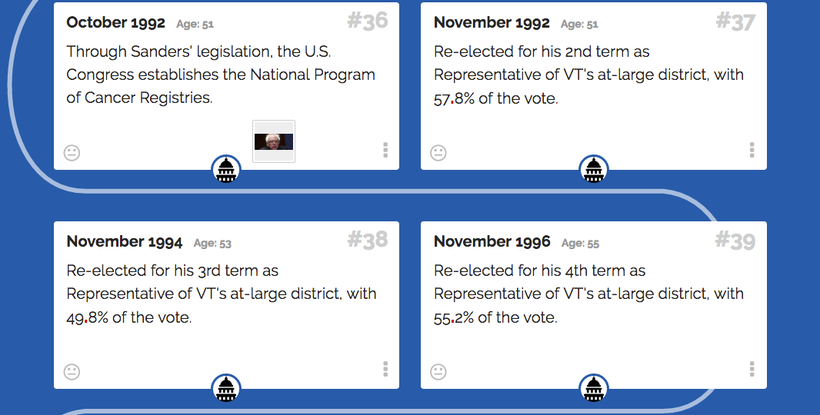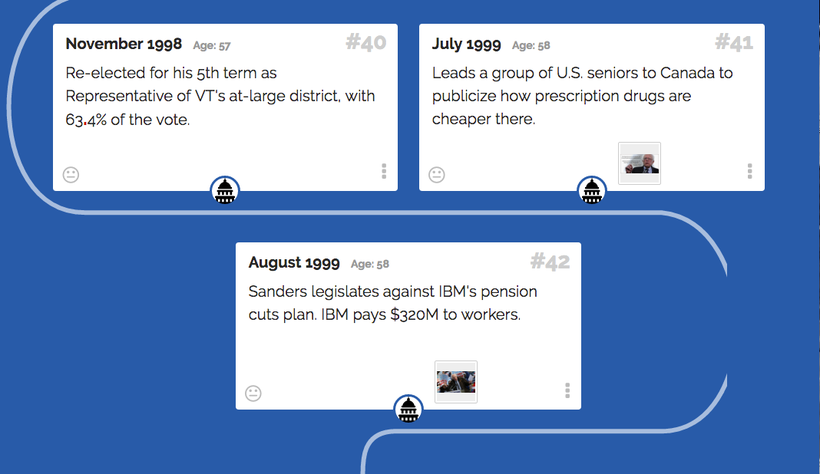 In the 2000s, Bernie again aims higher and succeeds, becoming a U.S. Senator in 2006. 


After years of existing on the fringes of the Democratic Party, Bernie explodes onto the national stage in the 2010s, emerging as a crusader against big business and establishment politics.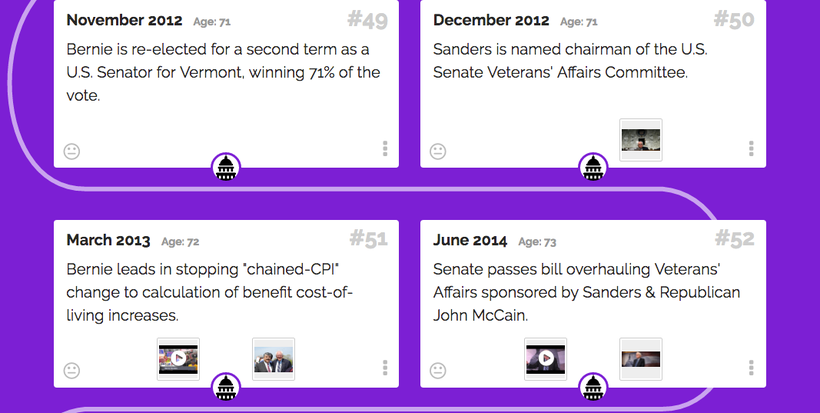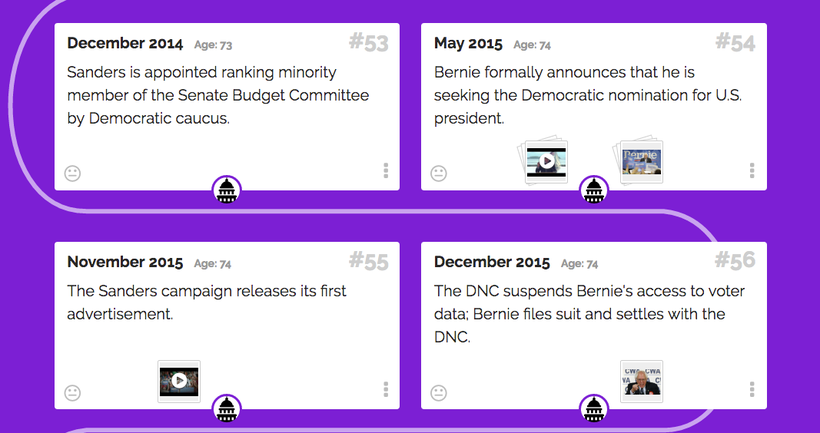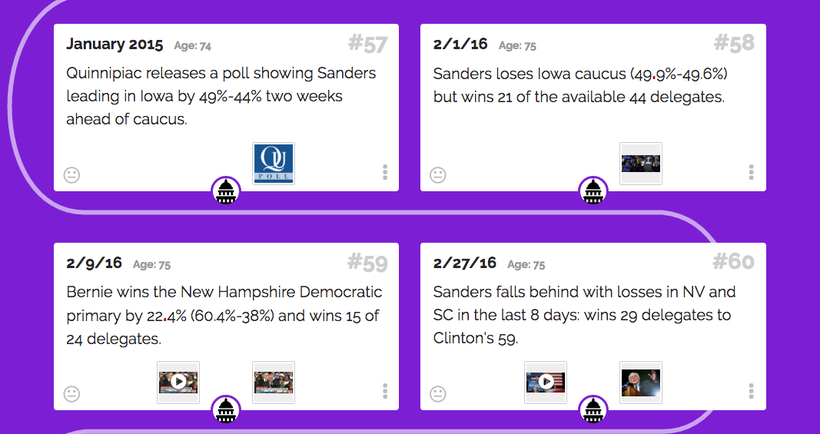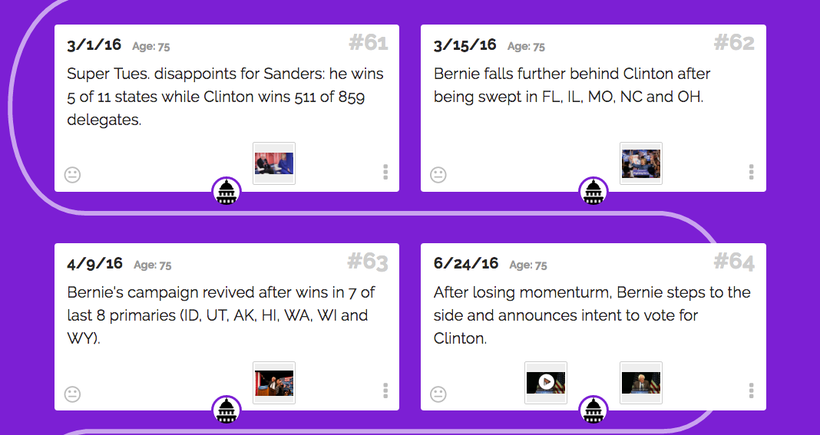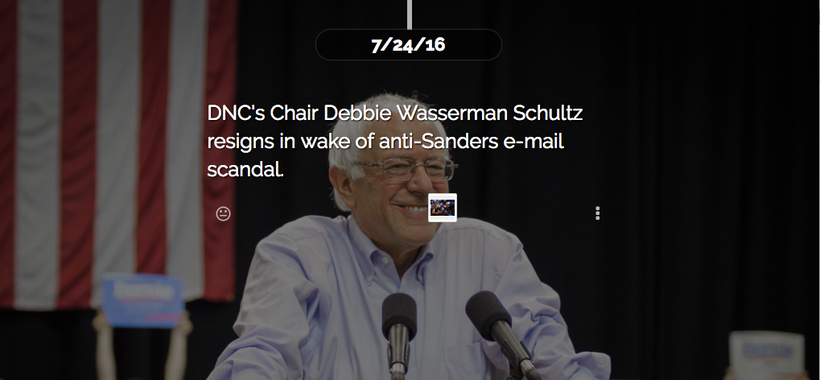 LifeMap captures history in 100 characters or less.
All milestones are verified and approved by the Editorial Board at Data4America.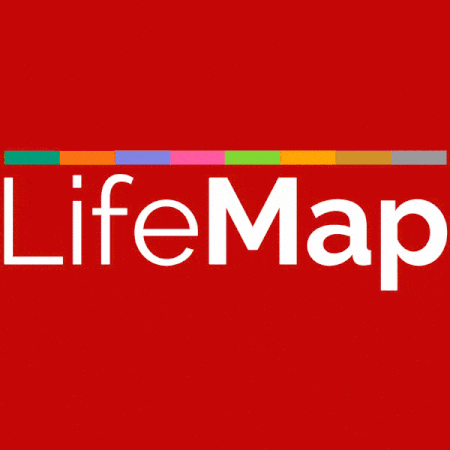 Help the non-profit Data4America publish Editorial Board-approved data science and data visualization about the understanding of politics. 
This post was published on the now-closed HuffPost Contributor platform. Contributors control their own work and posted freely to our site. If you need to flag this entry as abusive,
send us an email
.