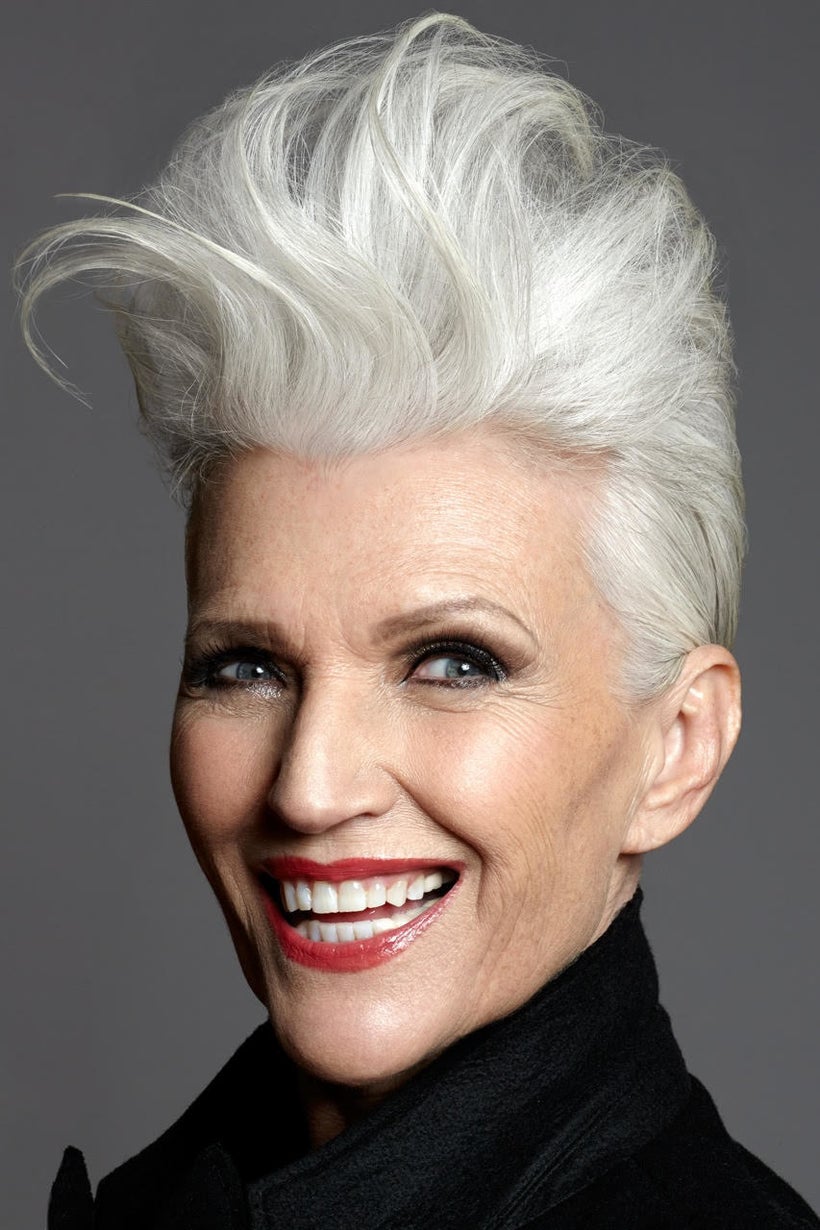 The incredible fashion editor Martine Aerts-Niddam has been quoted saying; "It means very little to be beautiful at twenty-two, but to be beautiful past fifty? That is something to revere," and in the case of the ultra-elegant mega-supermodel Maye Musk, that quote couldn't ring more true. At sixty-eight years old, the statuesque South African beauty reigns more supreme than ever after building an enormous empire for herself well beyond her fifty years in modeling, as she also is a dietician, a philanthropist, a public speaker, and a mother of three powerhouse children; Kimbal; an environmentalist, Tosca; a filmmaker, and Elon; and investor and inventor.
And while Musk is still certainly more lovely than ever and can rival even the youngest beauties in the fashion industry with her high cheekbones and striking demeanor, she is far from chasing the fountain of youth. One of the most identifiable attributes about the dignified supermodel is that she has little interest in plastic surgery, dying her hair, or trying to hide her age. And why would she when she has managed to parlay her regal appearance into a monumental lifelong career?
Instead of becoming desperate to hold on to her youth, the brilliant Musk was sharp enough to utilize her age as a powerful weapon to stand out, modeling for Mother Of The Bride fashions when no other model could, and continuing on that path as the industry continued to need more mature models. The extremely skilled and smart dietician didn't bother with unnatural beauty enhancements and instead focused on organic ways to keep herself in shape, and has been sharing those essential tips with clients for years- thrilled to help people change and better their lives- and Musk couldn't be more thrilled to be working for amazing campaigns like Swarovski and Chico's!
With so much on the horizon, and Musk having so much ahead of her with all her campaigns and pro-social work, the kind-hearted dietician and entrepreneur took some time to talk about beauty and health tips, philanthropy, raising successful children, and more. Read below to see what she had to say!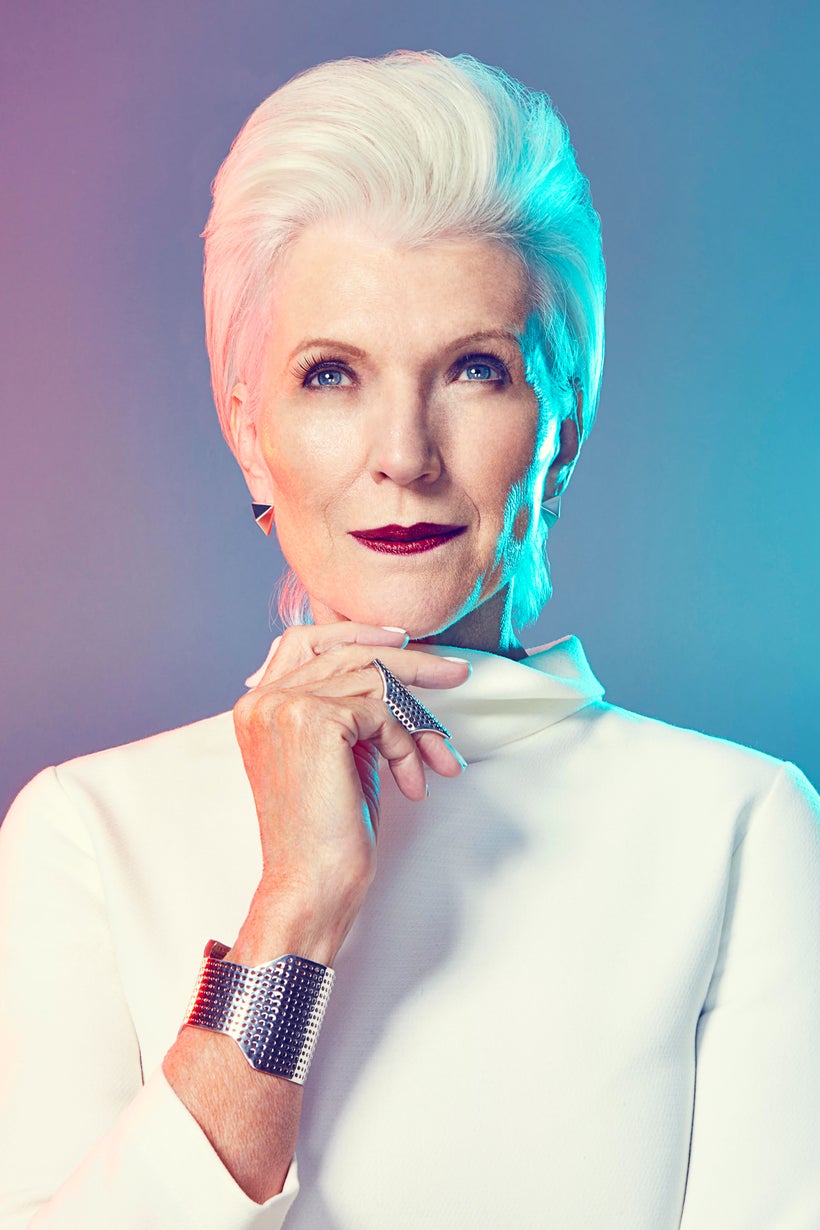 You have been a model for more than fifty years. Can you talk a little bit about your secret to longevity in a career that places so much emphasis on youth?
So, what happened was, I started at fifteen and everyone told me that I would be done by eighteen- there weren't many models over that age, and this was in the 60's. So, I was a bit of a science nerd and was going to the university to do a bachelor's of science degree- I had no intention of depending on modeling, so, I wound up graduating as a dietician. What happened was that they still wanted me to model- which I never let interrupt my studies because that I knew was my future. Then I got my degree, got married and had three kids in three years- so, that slowed things down- as you can imagine. So, I had a small private practice- because you can't really look for a job as a dietician with small children. But, then, after my third child was about seven, they started calling me back for modeling! And I thought it was silly, but I figured I would do it. I did mainly runway shows and a little bit of print, and then, by twenty-eight they had me doing bridal shows because they needed a mother of the bride and I was the oldest model in South Africa [laughs.] You can't imagine how old I was in the modeling world at twenty-eight compared to everyone else! And, that just carried on- as I got older, they wanted older models. That was always surprising to me, but, I as I always say; I made my living as a dietician and modeling was my fringe benefits. Now, I'm doing more speaking on nutrition, wellness, woman's issues, entrepreneurship- because I always ran my own business, and modeling. So, it's really cool at sixty-eight!
Speaking of bridal and mother of the bride; the amazing Martine Aerts-Niddam who has worked at both Modern Bride and Inside Weddings Magazine has been quoted saying; "It means very little to be beautiful at 22, but to be beautiful past 50? That is something to revere." Would you like to touch on that?
Well, I think people are beautiful at all ages once you start talking to them, [Chuckles lightly] because they have expressions, kindness, and intelligence- I find all of that beautiful. But, for model beautiful- that's a lot of genes going on there, as well as staying slim. You have to be slim to be successful in your 60's! I don't know any model in their 60's who is overweight, or plus- I don't know any. But, also, for good health- it's so important to watch your diet. So, it is true effort to be what she says; "Beautiful over fifty." There's certainly an effort there, I agree. You should also never smoke, and never go in the sun! [Laughs] These are all good tips to ensure you look good as you get older!
You are also modeling for Chico's campaign right now. Can you talk a bit about working with a wonderful company like Chico's, which celebrates women past a certain age?
I love the Chico's group. They are really excited about all ages, shapes and sizes- and that's very prevalent. They do very cool clothes, very comfortable, and they make you feel pretty. I just posted on my Instagram pictures of my daughter and I working with Chico's, and we were really having fun!
You have a private practice as a dietician, and clearly, whatever you are doing is working. Can you talk about the importance of eating healthy? Are there any dietary tips you might want to share for people so that they can get their life and their bodies back on track?
If you can eat five fruits and vegetables a day that alone can totally change your diet. People are not eating enough fruits and vegetables. So, what I say to people with a sweet tooth is that they must eat three pieces of fruit before having chocolate, cookies, or ice-cream- and they will never get to three fruits. You can imagine. And when it comes to vegetables, people find things like muffins, cakes, and pastries more readily available to them, while vegetables you really have to think about. So, start incorporating things like vegetable soup, salads, cook vegetables at home, or even use the frozen canned vegetables rather than turn to fried foods.
And, of course, you have some great children- Kimbal, Tosca, and Elon- who is one of the most powerful businessmen in the world! Can you talk a bit about how you balanced a career with being a mother, and what advice you have toward raising such impressive childen?
Well, luckily I had really good children! [Cracks up] I mean, they had to be good- I was working a lot! Fortunately, as a dietician, I could work from home. So, I had an office at home to see my clients, but I could also juggle things. I could take the kids to school, or when they got older they could go on their own, and it allowed me free time to be at their activities and be there for them. But, my kids were smart and they knew they had to be on time because I had to be home for clients, and they knew they couldn't make a lot of noise because I was in counseling sessions. So, they were always very good. And then, when it came to modeling, I would book my modeling jobs and have a nanny for them, or sometimes they would have to sit in the front row of my runway shows because time just didn't allow anything else! So, it was a lot of juggling. Sometimes, I would even spend my evenings, weekends, and Saturday nights as a "fabulous model," while still sending reports to the doctors about their patients about how much weight they've lost, their cholesterol levels, and all that. Especially pre-diabetics, it's so important to monitor them so that they don't become diabetics. So, it's very exciting to be able to give people health tips and try and help them change their life and future, and I always just had a great time juggling my responsibilities.
You've been modeling for a long time and clearly have worked with tons of great names in this business. Are there any designers, or photographers, or other models you particularly admire that you've worked with that you'd like to work with again, or haven't had the chance to work with yet and would love to work with?
Oh, if I start naming names then I'm going to leave out some! [Laughs] So,it's hard to really pinpoint who I want to work with, but, they have to want an older model- that's first and foremost. I'm thinking Jean Paul Gaultier would be cool- he's a very nice guy. Peter Lindbergh is the most charming man- I did a Gap commercial for him and he was just so sweet. There are just so many great people. Ralph Lauren is wonderful.
Who are the young models of tomorrow that you particularly have your eye on?
I think the upcoming models are working very hard and I admire them for that. I'm always just happy to see when models are working hard, doing well, and really, above all else, doing good things. I love when they work for charities, or inspire education. Look at Karlie Kloss promoting education- that's wonderful. So, I really think that beyond working hard, they really do a lot for the community- and that's fantastic.
You do a lot for the community yourself. You're an enormous philanthropist, a model, a dietician, a mother, an entrepreneur- you do it all. What else can we expect from you in the future and what else would you absolutely love to do?
Well, first off, I must say that it's been wonderful working with Swarovski. I was just in London and Paris with them, and to do campaigns, especially at my age, it's really great. Regarding Kimbal and the vegetable gardens that he builds in underprivileged schools, I've been to the opening of the sixth school in Compton- and the mayor was there. To see the children putting the dirt into the containers and planting their own vegetables- you cannot imagine the joy in their faces and how much joy it gives you. I'm very excited about that. And then Tosca, who produces and directs movies, she is now focusing on making romance novels into movies and showcasing the heroines as strong and powerful females. So, we can expect beautiful stories and bestselling authors- I'm very excited about that, and I think it would be a tremendous platform for woman's empowerment.
And if anyone would know about woman's empowerment, it would be Musk- who not only has built a multi-faceted empire herself that goes far beyond modeling and spanned many different generations, she also raised three children in her wonderful image to carry on her great traditions. Clearly, this is a heart that is very healthy.
This post was published on the now-closed HuffPost Contributor platform. Contributors control their own work and posted freely to our site. If you need to flag this entry as abusive,
send us an email
.