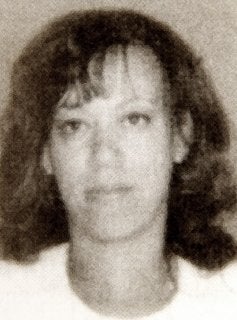 UPDATE: Lila Kirton's Husband Lashes Out At Media Over Admission Of Affair With Gov. Paterson
Some advice to Gov. Paterson about the burly husband of your former lover: Stay away!

That's what several sources who know Randy Loyd, the insurance executive married to former Paterson lover Lila Kirton, told The Post yesterday as they mulled over the new governor's stunning admission that he had a string of affairs with "a number of" women. One of those ladies was identified by sources as Kirton, a longtime state employee.

Loyd's "a big guy who understandably is going to be very unhappy about this," said a source close to the Kirton family.

"My advice to Gov. Paterson: Don't go anywhere near Lila's husband," the source continued.

A second source close to the Kirton family said, "I don't think Lila's husband was aware of this for a long time, assuming he ever became aware of it."

Loyd gave an alarming preview of that storied rage yesterday.

Pulling up in his Mercedes at his White Plains home, photographers ran up to take his picture, touching off a screaming tantrum.

"Get out of here!" he yowled, chasing a pair of shutterbugs. "Get off my property!"

Then he picked up a blue recycling bin and hurled it in their direction, hitting one of the photographers in the back.
The New York Sun is reporting that one of the women David Paterson has admitted to having an affair with is Lila E. Kirton, a staffer who worked in the office of the Attorney General under Eliot Spitzer. Here's what we know about her:
--From a Spitzer press release announcing her promotion to "lead intergovernmental relations:
Kirton is a veteran prosecutor who has held numerous positions with the Department of Law. Most recently, Kirton served as the Assistant Attorney General In Charge of Legal Recruitment.

Kirton also served as an Assistant Attorney General in the Criminal Prosecutions Bureau where she investigated and prosecuted white collar crimes including tax fraud, insurance fraud, public corruption and child pornography. During her tenure in the bureau, Kirton's work was instrumental in the prosecution of the director of the New York City's payroll processing department and 100 others in a scheme to avoid paying payroll taxes.

In addition, Kirton is the Chair of the Department of Law's Diversity Committee. Prior to serving in the Criminal Prosecutions Bureau, Kirton spent four years as an assistant attorney general in the Consumer Frauds and Protection Bureau.

Before joining the Attorney General's office, Kirton was an assistant district attorney in Queens County and clerked for the Honorable Luther V. Dye in the New York City Criminal Court.

Kirton has extensive experience in professional and community affairs. She is currently the Regional Director of the National Black Prosecutors Association and a member of the New York State Bar Association Committee on Minorities in the Profession and the Metropolitan Black Bar Association. Kirton also is a member of the board of the March of Dimes Foundation of Greater New York and the YWCA of White Plains.

As the Assistant Deputy Attorney General for Intergovernmental Relations, Kirton will be responsible for community outreach across the state. Kirton will work with community groups, individuals, government officials and the staff of the Department of Law to identify problems facing New Yorkers and devise strategies for their solution.

Kirton earned a law degree at New York Law School and holds a Bachelor's Degree in Political Science from the State University of New York at Stony Brook.
Kirton, 49, of White Plains, Westchester County, joined the executive branch when Spitzer took office in 2007, according to state records...

...Kirton could not be reached for comment Tuesday. Voice messages and e-mails left for her at her Albany and New York City offices were not immediately returned.