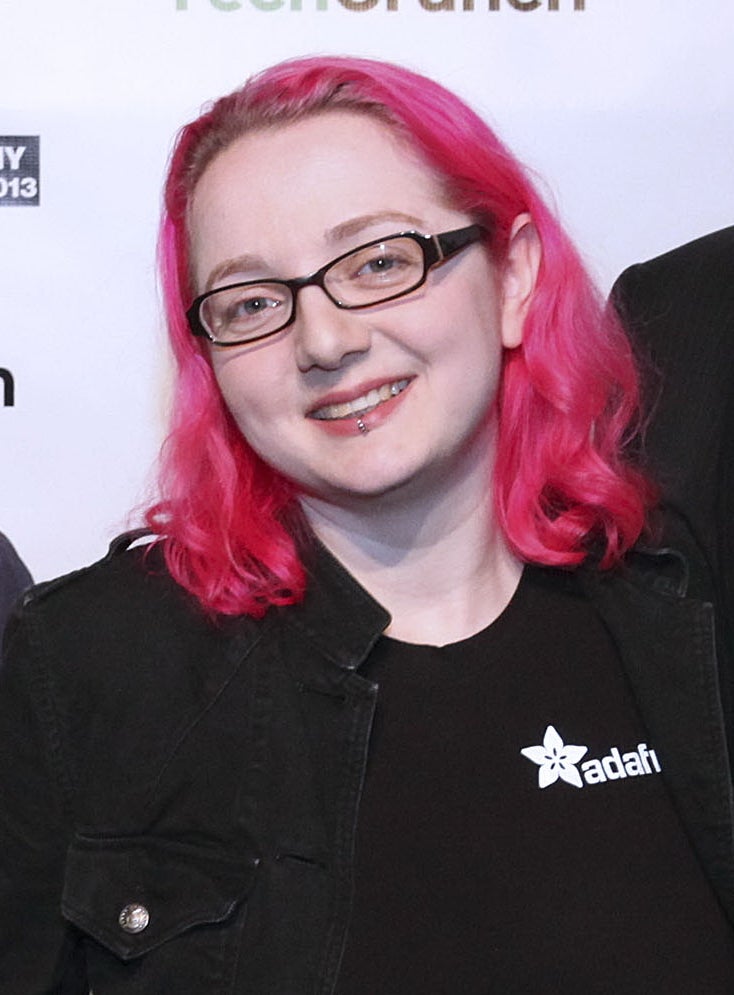 Since childhood, Limor Fried enjoyed building, tweaking, and modifying electronic devices to create her own unique gadgets. Throughout the years, she was able to turn her favorite hobby of tinkering with electronics, into a profitable company that provides valuable products and services to technology enthusiasts all around the world. This is the inspiring story of Limor Fried, CEO of Adafruit.
Already holding a bachelor's degree in Electrical Engineering and Computer Science from MIT, Fried was working through her master's degree when she launched her technology startup, Adafruit. Adafruit is an open source electronic kit company that designs and resells components and tools, mainly for the hobbyist market. The idea is to get everybody interested in technology, science, and engineering by providing them with an opportunity to actually do things with the kits, despite having limited prior knowledge. Adafruit established Fried's position as a pioneer of the maker movement and an advocate for women in STEM, as the kits encourage everyone – even young girls – to get involved with technology.
This mission to engage young girls in the STEM fields aligns with the mission of Powers Education. Powers Education is a company that targets young girls by showing them the cool things scientists do, introducing them to other female scientists, and getting them excited about the possibility of becoming a scientist or engineer themselves! The tutors at Powers Education double as mentors and role models, and give the students a judgement free space to ask questions and get advice.
Likewise, Adafruit provides project kits for people of all ages to experiment and even gives them a platform to share what they've created. A weekly Google Hangout allows people to show off what they've built and also ask questions on how to proceed. Further, a weekly Saturday night program called "Ask an Engineer," gives kids an opportunity to directly ask questions to Fried herself and also share their original devices.
In addition to the kits and online programs, Adafruit also advances education in other ways. Fried works around the world with schools, libraries, and technology labs to both promote STEM education and help design curricula in circuitry and electronics. She clearly understands the value of education, which is at the cornerstone of Powers Education.
In addition to being a pioneer of the maker movement, Fried also wants to show people how they can follow in her footsteps and combine engineering with entrepreneurship. Fried turned her hobby of tinkering with things into a successful business, and she wants to encourage more people to not only build their own electronics, but also build their own tech startups.
This is yet another parallel with Powers Education, a company that works at the intersection of Education, STEM, and Business. Dr. Anna Powers, founder and CEO of Powers Education, is also a scientist turned businesswoman. She also uses her platform to help other women in both STEM and business. In fact, her most recent Forbes article highlights how people with STEM skills can become great CEOs!
Both Dr. Anna Powers and Limor Fried are dedicated to promoting STEM education while showing that there is in fact a way to combine a passion for STEM with entrepreneurship.
This post was published on the now-closed HuffPost Contributor platform. Contributors control their own work and posted freely to our site. If you need to flag this entry as abusive,
send us an email
.