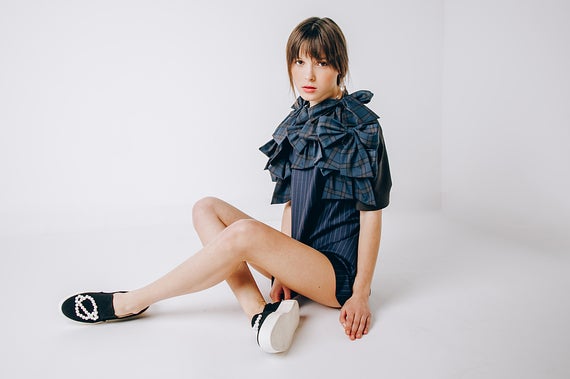 Listed right under Tommy Hilfiger, a peculiar name appeared for the first time on New York Fashion Week calendar last season, Anna K.
Don't raise your eyebrows just yet. Kanye West's presentation had already taken place, and though Kris Jenner had been posting pictures of her proudly flaunting Anna's designs on Instagram; this Ukrainian-born model turned designer is NOT part of the Kardashian clan.
As always, show season is a time when the fashion industry heavily relies on interns. However, what good is an internship for a 20 year-old these days when you can get straight down to business like this thriving millennial entrepreneur ?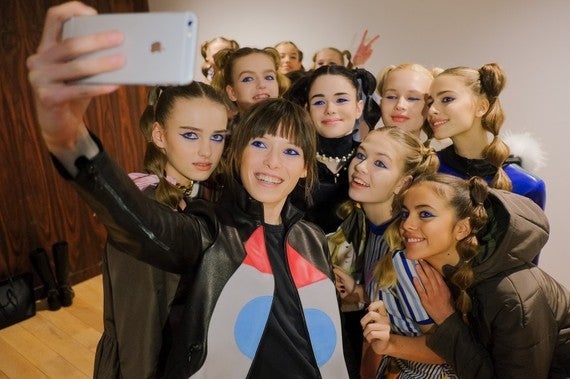 I first met Anna K in March 2014 in Paris, she was 18. In between her Kiev Fashion Week show and flight to the US, I had a chance to interview her last February.
"I'm not afraid to show my collection in New York - I just know that I have to be fully prepared. Fashion needs young blood, some shaking up, here I am!"
Guest from the Future, her cosmic-inspired Fall-Winter collection is an ode to the new generation of talents in fashion and a highlight on the growing role of millennials in the world.
In fact, a few days before heading to the Big Apple, Anna also debuted her first shoe line in collaboration with Nicolo Beretta, another successful 20 year-old who counts Lady Gaga as one of his muses.
Feeling old and unaccomplished much ?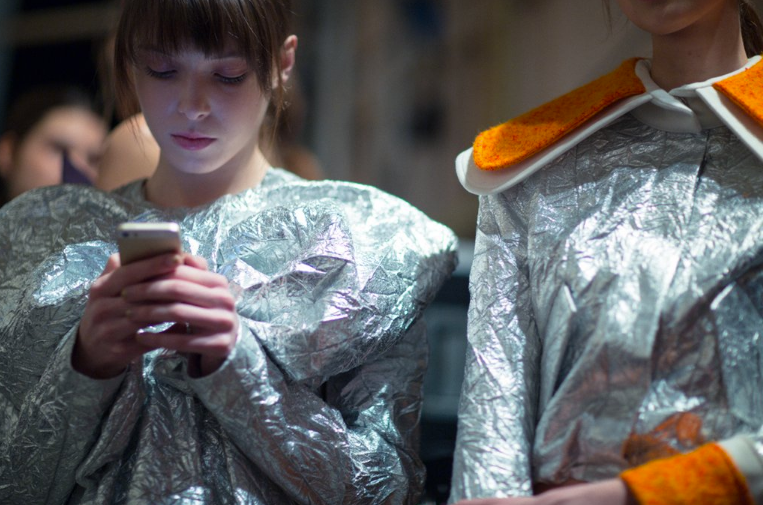 K, started her modeling career at 15. By the time she turned 16, she had already designed her first collection and showcased in London.
" Modeling lost it's appeal to me. When I was working, I was constantly surrounded by designers and creatives who inspired me. From my early childhood I always adored drawing, so why not create my own line? - and I've succeeded."
Indeed, her first collection caught the eye of Vogue Italia's Editor, a milestone which brought confirmation.
"It showed me launching my own brand was the best idea of my life. Now, back to modeling - yes, I'm still modeling but on my own terms. The last model to close the runway at Anna K shows is Anna K herself. Nobody in the world does this, but I do.
I grew up in Ukraine, but now I'm based in 5 cities: Paris, London, New York, Milan and Kiev. Just got into Tomorrow showroom in NYC. I'm also planning to open 2 mono-brands and move to Paris this year."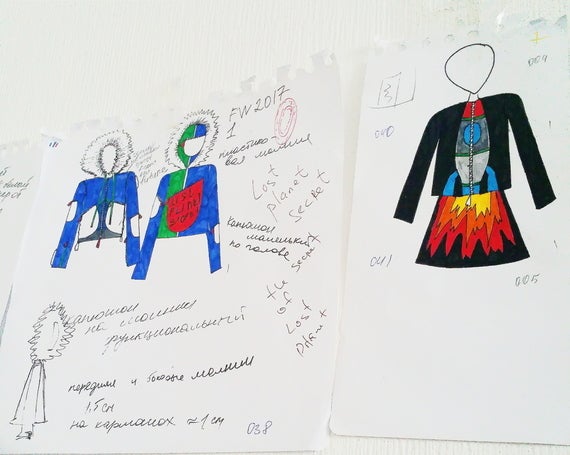 A graduate from the Institute of Design and Technology in Kiev, Ukraine - K describes her customer as extremely social media-driven and "a mix of Alice in Wonderland and Pippi Longstocking".
"I want to continue my studies in France. However, sometimes I wonder - how can I continue to study if I already have my own brand and production ?
So let's just put it this way: I'm a self-taught businesswoman, but not a self-taught designer."
Confidence is an understatement. What's even more intriguing is the softness and innocent voice those words are spoken with.
Martyn Roberts, Director of Fashion Scout shared:
"Anna's journey through the global fashion scene has been meteoric. From her international launch at Fashion Scout London, she has built up followings in Milan and Paris. Like the fairy tales that inspire her collections, her journey has been the one of dreams and New York was the ideal next step."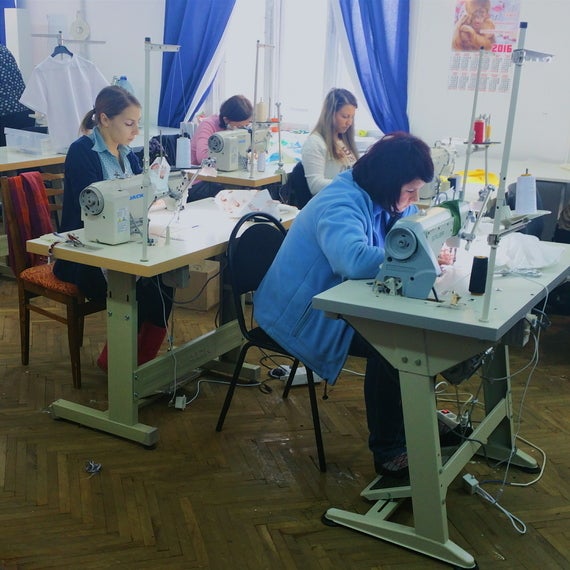 A "regular day" in the life of this young woman is nothing short of amazing.
"There are 7 working days in my week. Even when I go on vacation I meet with my [social media] followers, look for new manufacturers and work on my sketches. When things are not too hectic, I'm happy to spend a little time with my dog Marly. "
Leading a company of 50 employees she refers to as "colleagues", Anna's office is located in the same building as her factory which makes it easy to oversee operations. A good part of her line is made in her home country.
"Leather jackets and jean's are made in Italy by Missardi. They also produce for Dolce & Gabbana, Acne, Cavalli, Fendi and now Anna K !
I am also ready to tune into the new fashion timeline as some big brands recently started doing. This means showing collections and having them available for sale right away."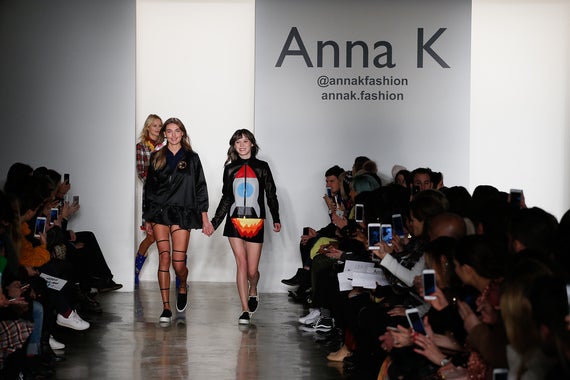 When asked about her creative process she said:
"I'm more focused on the business part. When developing collections, I know how many everyday and show pieces to make.
I have about 120 pieces in total right now - and already know, which ones will be the most popular among buyers, editors and IT-girls. Of course, there is time for design and inspiration in my tight schedule - that is usually through my travels."
Anna K showing in New York is a fashion revolution slowly but surely changing the narrative of Ukraine. Globally, K is leading by example and inspiring a whole generation of youngsters to aim for the stars.
This post was published on the now-closed HuffPost Contributor platform. Contributors control their own work and posted freely to our site. If you need to flag this entry as abusive,
send us an email
.