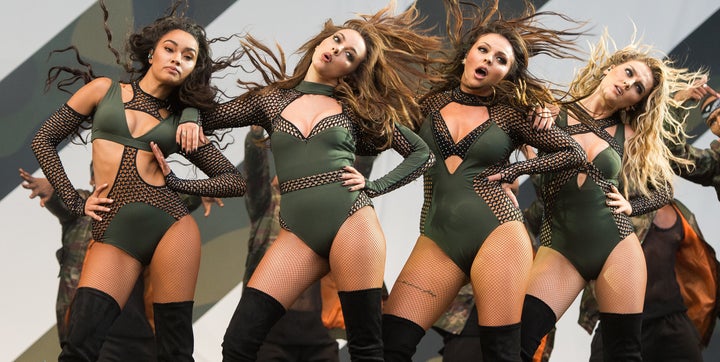 "We are all so body confident now and that has taken a lot of time to build and the fact that we are, I think that's an amazing thing," Pinnock said. "And we want to encourage our fans and everyone to be exactly the same way – wear what you want and be comfortable in it and sod what everyone else thinks!"
Pinnock also noted that she'd rather take her fashion cues from Beyoncé than from the haters.
"Beyoncé and Lady Gaga were all wearing leotards on-stage," Pinnock added. 
Enough said. Little Mix is all the way up ― you'll never bring them down.
BEFORE YOU GO