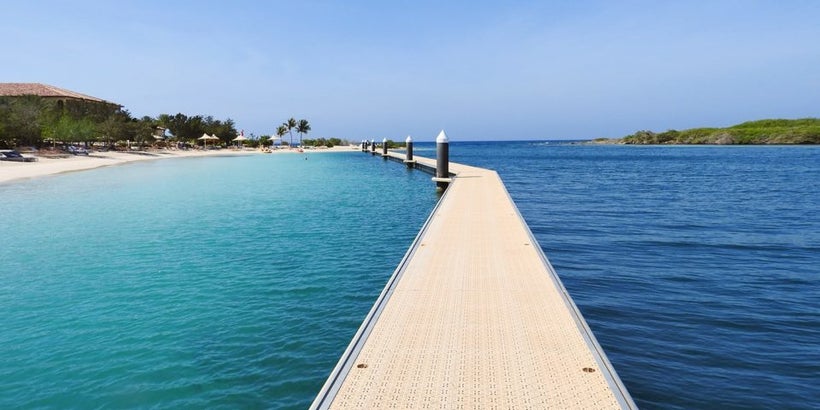 If you're like me, you aren't familiar with people openly and regularly using the term dushi. This is a popular word in Papiamento — the native language in Curacao — and takes on many meanings. It mostly means "sweet," "good," "darling" and even "love." Not only is it popular, but it's also perfectly fitting for the lovely, sweet, beautiful island filled lots of good things to love.
So what makes Curacao dushi? 
You don't need to travel far from the U.S. to experience European culture. Curacao is a Dutch Island where visitors from Holland vacation and visit with families; traveling to Curacao affords the opportunity to immerse oneself amongst the Dutch. Everyone speaks English, and most people I encountered spoke four to five different languages. Simply dushi by my standards.
Beach lovers, divers and snorkelers rejoice in dozens of options: Beaches can be found on every coast across the island, some remote, others populated with families or partygoers. We rented a convertible and spent day two at one of the more popular beach spots, Mambo Beach, which offers day beds, cocktail service, blue-ish green shallow waters and DJs spinning chill vibes. While we didn't go snorkeling, we were able to see schools of fish swimming alongside us because the water was so clear.
Most hotels are concentrated in and near the capital city of Willemstad, a UNESCO World Heritage Site. A beautiful bay separates this area into two regions, Punda and Otrobanda, where you'll find big box hotels, small boutiques and the famously colorful line of buildings. Dushi. Our hotel, the Santa Barbara Beach & Golf Resort Curaçao, is about 30 minutes away by car on an old sugar plantation. It comprised a sprawling 2,000 acres surrounded by the Dutch Caribbean Sea and Spanish waters, set among rolling hills with a beautiful golf course plus hiking and biking trails. We loved being able to experience a remote resort while having easy access to the city by car.
Gorgeous rock formations surround the resort; early one morning after a large buffet brunch (served daily), my husband and I took a guided private hike up a very steep hill. While we opted out of exploring the caves, we were able to challenge ourselves and take in vistas that were nothing short of dushi.
Travelzoo Tip: We negotiated 60% off stays at the Santa Barbara Beach & Golf Resort Curaçao, starting at $399 for three nights for two people — breakfast included. It's only three hours to fly from Miami, and we found many flights this spring for under $300 roundtrip.
Jodi Burns is a deal expert at Travelzoo and based in Miami. Travelzoo has 250 deal experts from around the world who rigorously research, evaluate and test thousands of deals to find those with true value.
This post was published on the now-closed HuffPost Contributor platform. Contributors control their own work and posted freely to our site. If you need to flag this entry as abusive,
send us an email
.