If you love cocktails, but don't want to pack on unwanted calories, health and nutrition expert Joy Bauer suggests that you "sip slimmer." According to Joy, a glass of red or white wine is only about 120 calories, so sticking with one or two glasses of wine at an event won't set you back too far in terms of calorie consumption. If you prefer mixed drinks, a shot of hard liquor clocks in at around 80 calories, so sip a cocktail made with vodka or gin and mixed with club soda, topped off with a splash of your favorite fruit juice. Have a glass of water in between each cocktail, so that you always have something in your hand but aren't drinking too much too quickly.
For more of Joy's expert health and nutrition tips, view the slideshow below:
PHOTO GALLERY
Joy Bauer's Top Tips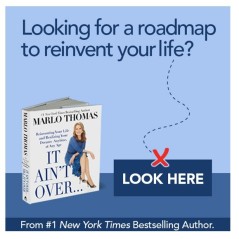 Add Marlo On Facebook:
Follow Marlo on Twitter:
Sign up to receive my email newsletter each week - It will keep you up-to-date on upcoming articles, Mondays with Marlo guests, videos, and more!