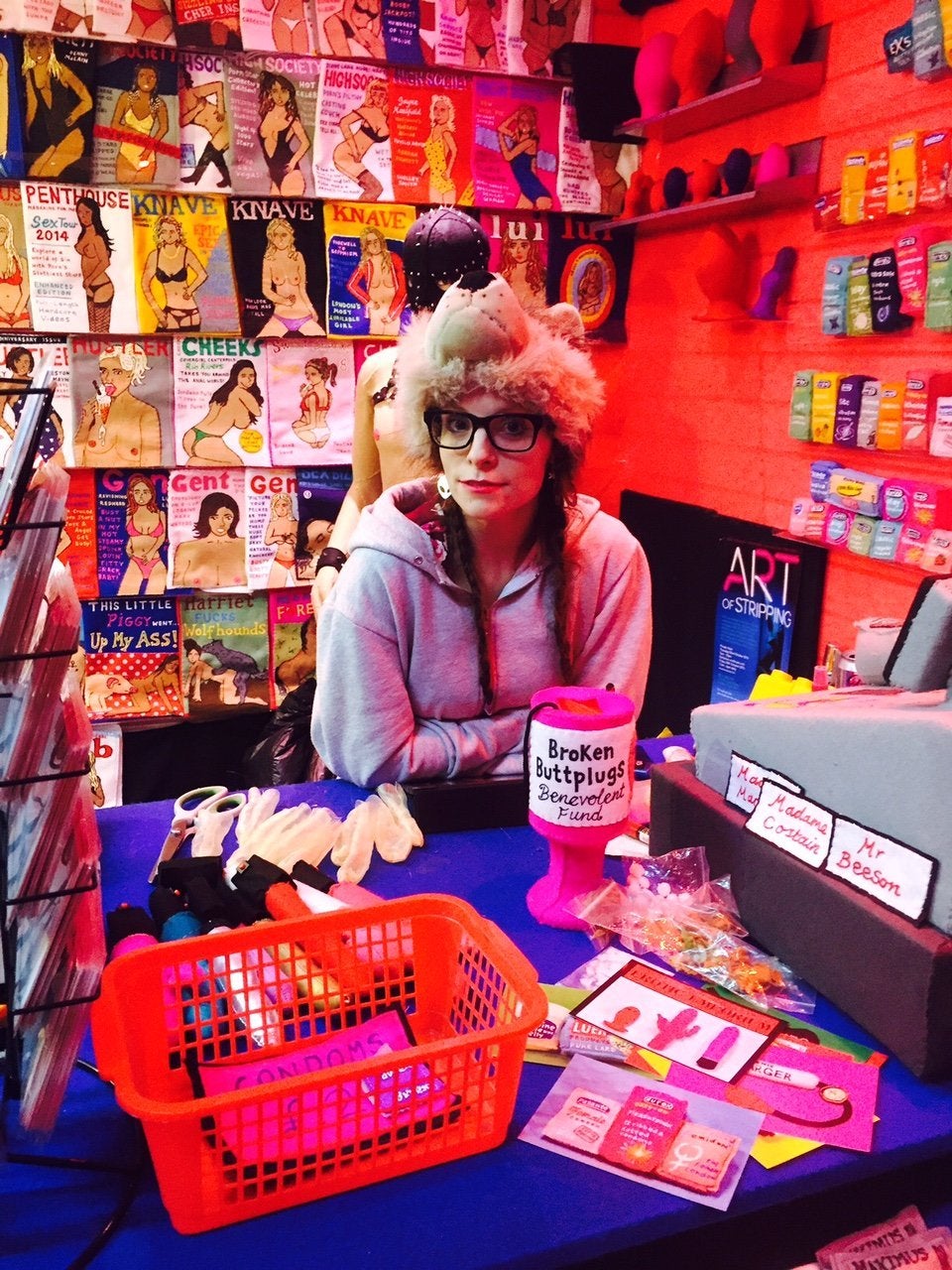 For some, the thought of walking into a sex shop is an intimidating hypothetical, filled with naughty magazines, scintillating DVDs, loads of dildos and maybe some bondage paraphernalia -- all of which make them blush the color of a hot pink Durex box. For others, a den of erotica is just another place to fulfill consumer needs, where they can restock their rainbow condom repository and replace that ill-functioning penis enlarger. 
Lucy Sparrow, a British artist who specializes in textile installations, might be looking to bridge these two groups. To pacify the prudish and still excite the sex-positive, she built an entire sex shop filled with vibrators, copies of Cheeks and more than a few blindfolds. Except in Madame Roxy's Erotic Emporium, everything is made of felt. Yes, even the penis enlarger is soft and cuddly.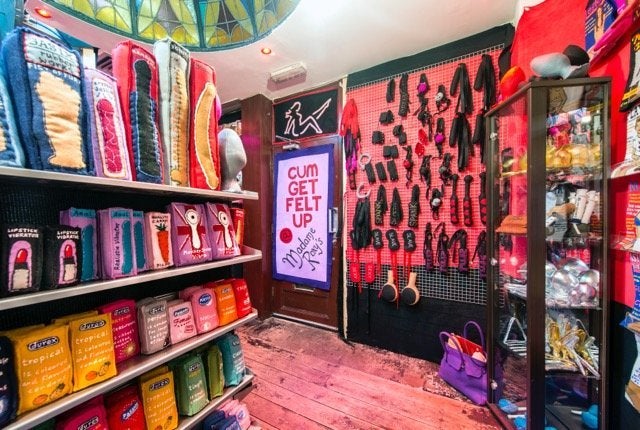 Sparrow's felt-friendly sex shop was inspired by the gentrification sweeping London's red light district, and Britain's censorship laws attempting to stymy fetish pornography by prohibiting depictions of sex acts like face-sitting, female ejaculation and whipping. The Erotic Emporium in Soho attempted to revitalize the fetishes discouraged by new laws by bringing them back in vibrant, felt sculptures arranged to look like an adult store.
"Sparrow seeks to challenge the rights of sex workers, fetishists and consumers of porn with the creation of a complete sex shop which, were the exhibits not made from felt, would be illegal," a description of Madame Roxy's Erotic Emporium reads. "Sparrow's latest works seek to test the boundaries of legality. Does a porn magazine created from felt and hand-stitched break Britain's new porn laws?"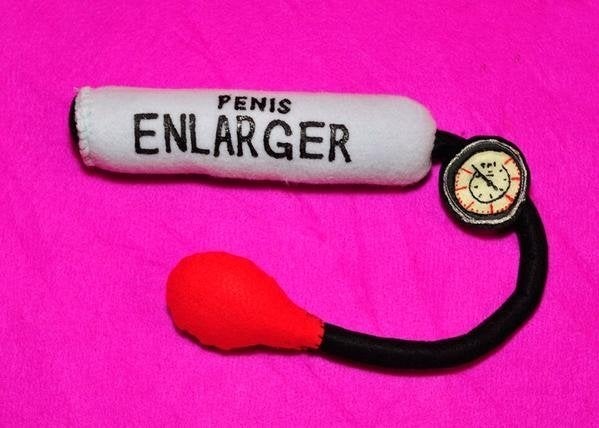 For Sparrow, the more Puritanical perspective on sex shops is somewhat perplexing. The artist worked in a lap dancing club for five years, funding her art by stripping on the side. "I was intrigued by the whole industry and the fact that sex looms so large in the underbelly of any modern city," Sparrow explained to The Creator's Project. "Soho has long been known as the sex quarter of London, although that's changing now with gentrification."
Sparrow told The Huffington Post that she's always wanted to create a felt sex shop -- even before she built "Cornershop," last year's massive felt art installation dedicated to the memory of dying cornershops. The porn censorships legislation "stealthily passed last October" was just "an additional catalyst to getting it done." She believes that people aren't aware of their receding liberties when it comes to the adult industry, and hopes that Madame Roxy's -- named for Sparrow's former stage name -- can help spark a greater discussion.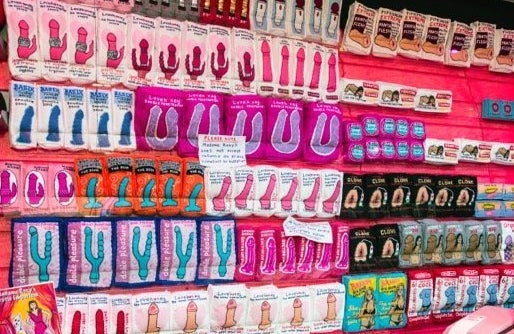 Sparrow traveled to a number of sex shops in order to research her project. "Everything I saw was used as inspiration," she added, "particularly the things I saw in Amsterdam. I found a travel vagina called Little Miss Lucy in a shop that I immediately knew had to be part of the show. "
Madame Roxy's was on view to the public earlier this month, and now lives on in photographs capturing the 5,000 sex products hand-crafted by Sparrow. The remnants of her fuzzy felt creations allow those not well-versed in the sex retail industry to satisfy their curiosity without the need for an elaborate disguise and an awkward jaunt to your nearest bawdy boutique.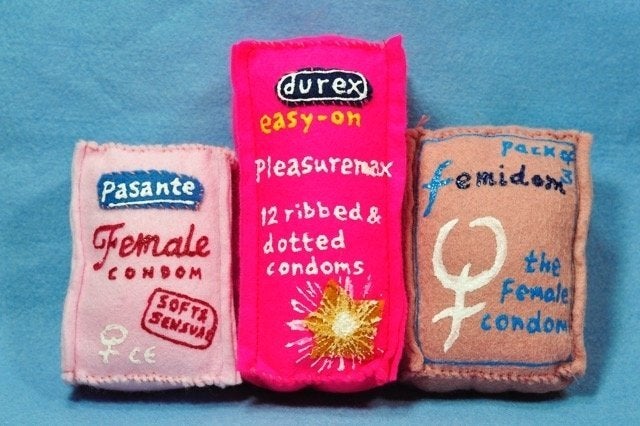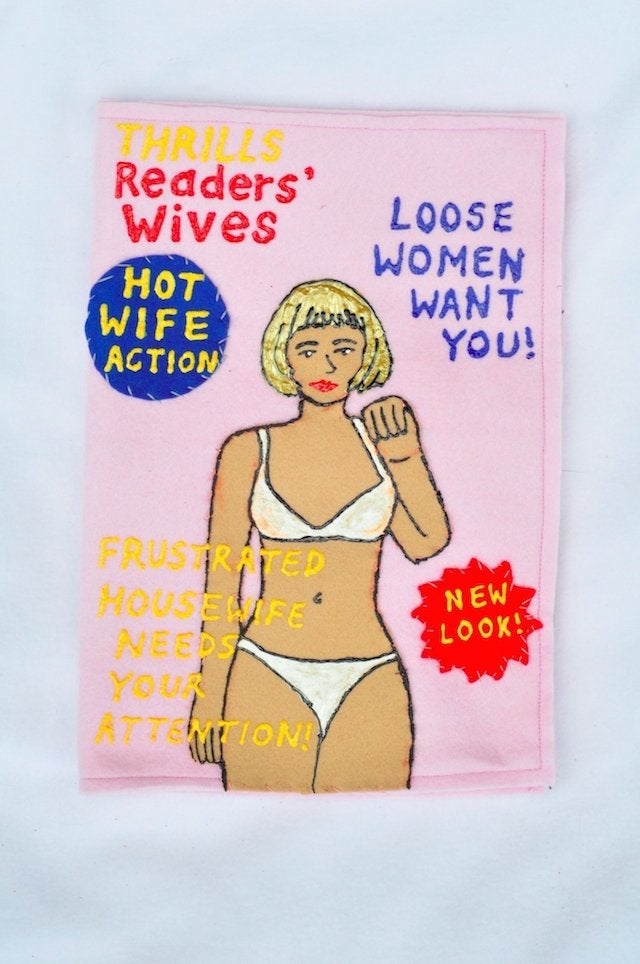 "Madame Roxy's Erotic Emporium: Solo Show by Lucy Sparrow" was on view at Scissorhand Barbershop in Soho, London in early October.
PHOTO GALLERY
The 11 Best Sex Toys For Your Most Adventurous Friends (Or Yourself)