Now, indie folk band Edward Sharpe and the Magnetic Zeros have gone a step further by inviting a gay couple onstage during a sold-out May 27 concert at the North Carolina Museum of Art's Theater in the Park in Raleigh to renew their marriage vows. (Check out video of the proceedings above)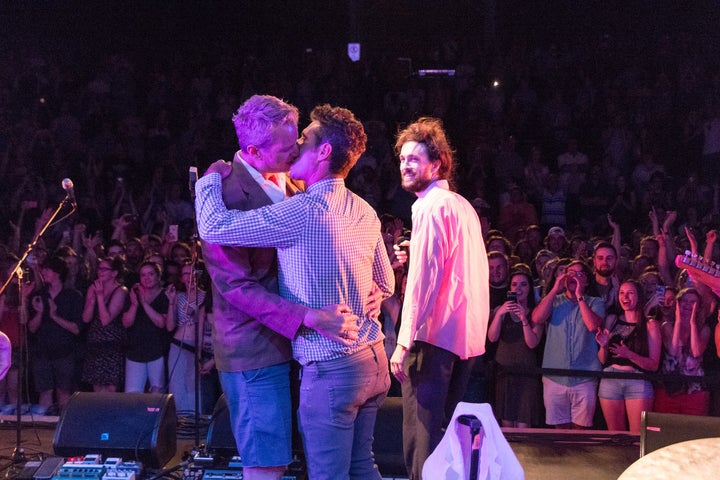 The two men, PETA Senior Vice President Dan Mathews, and his husband, production designer Jack Ryan, have long been opposed to anti-LGBT legislation in North Carolina. In 2012, they spoke out against the state's Amendment One, which banned same-sex marriages and civil unions under the state constitution. 
Alex Ebert, who is the frontman of Edward Sharpe and the Magnetic Zeros, offered a cheeky introduction to the couple, whom he called "Jack and Daniel." After he asked the couple to exchange vows to "express your love freely, whenever and wherever," Ebert proclaimed, "I now pronounce you Jack Daniels!"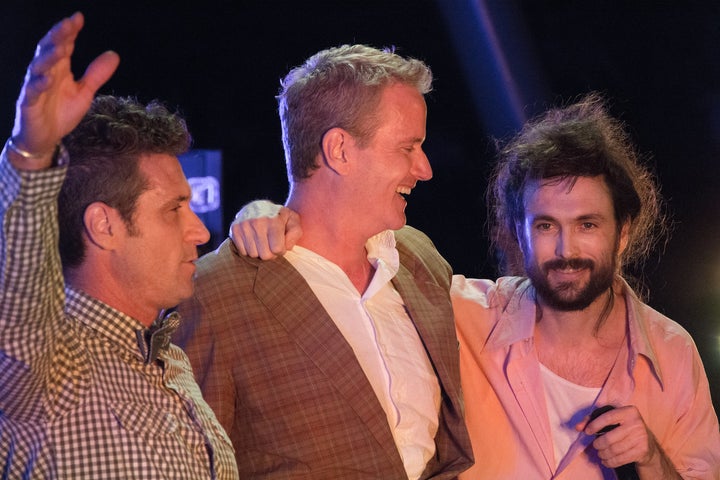 In an email statement, Ebert told The Huffington Post that he and his bandmates considered canceling the show, but opted to "rally the crowd instead by renewing the vows of our good friends onstage." 
"HB2 was passed by an immoral minority—North Carolina has many thriving, creative, modern communities," he said. 
Cheers to you, "Jack Daniels."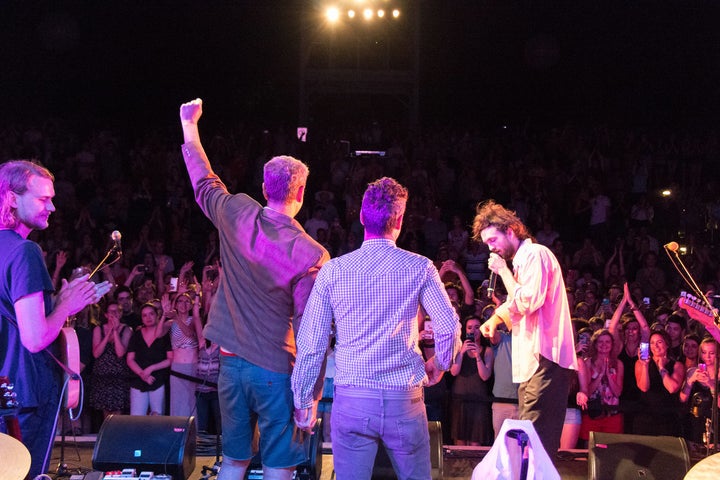 BEFORE YOU GO
PHOTO GALLERY
Gay And Lesbian People Who've Won Oscars