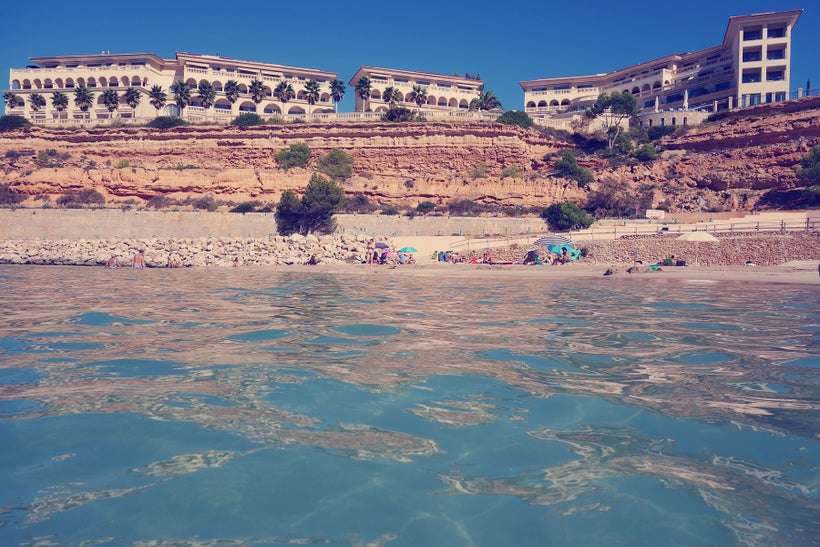 Taste world-class cuisine, experience superior hospitality, bathe in secluded turquoise coves and drive through picturesque mountain roads - this Mallorca travel guide will reignite your wanderlust.
Mallorca's Best Beaches
There are over 260 beaches in Mallorca, ranging from pristine white sandy resorts to hidden rocky coves. One thing they all have in common is crystal-clear turquoise water.
The resort area of Playa de Palma is located just south of the island's capital and stretches for around 6km. A wide sandy beach and an embarrassment of food and drink options make this the perfect location for a relaxed day of cocktails in the sun.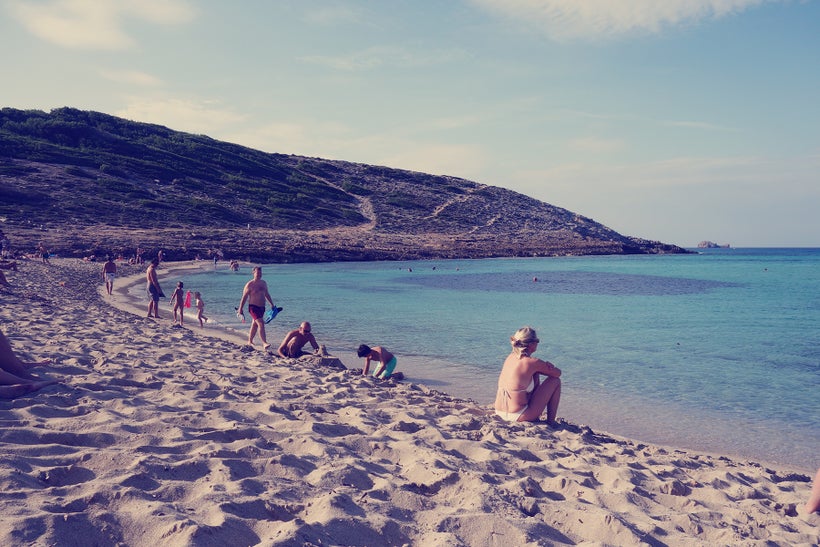 Those who persevere down the long winding road to Cala Torta are rewarded with a hushed sandy beach flanked by gentle cliffs. Though a little off the beaten track, a rudimentary wooden shack is on hand to serve icy beers and freshly caught fish.
Es Trenc is one of the island's most spectacular beaches. Blindingly white sand, untouched sand dunes and shallow turquoise water. This is pure Caribbean bliss, in the Mediterranean.
El Toro is a quiet, family-friendly beach next to the Port Adriano marina. The water is great for bathing; it's calm, shallow and delightfully clear.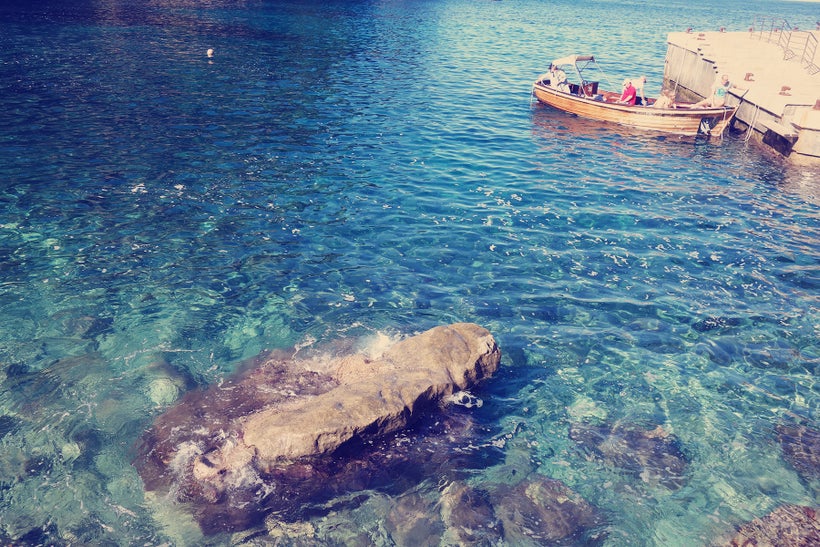 Stolen from the daydreams of a Dolce & Gabbana creative director, the secluded cove of Port de Sa Calobra is a celebration of Mediterranean beauty. Mosaics of brown, orange and beige rocks lie on the seabed, clearly visible through the deceptively deep water. Gentle waves dazzle brilliantly in the sun, huge limestone cliffs reach for the heavens.
Things to Do in Mallorca
It's difficult to spend too much time away from Mallorca's heavenly beaches but the island does have a lot to offer, so it's worth taking a break from those enchanting maritime shades of blue and white.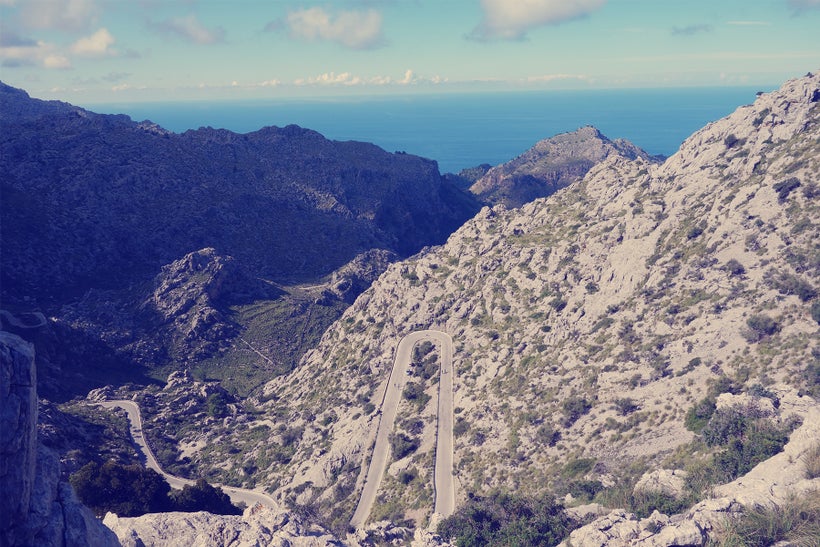 One of the highlights of any Mallorcan travel itinerary is taking a road trip over the vertiginous Serra de Tramuntana mountain range. This vast highland territory stretches from the rural town of Andratx in the south west to the dizzying Cap de Formentor lighthouse in the north east.
The scenic route takes in some of the island's – and indeed Europe's – prettiest villages. Valledemossa, Fornalutx, Deià and Sóller are all worth visiting, however, the constant circuitous hill climbs and sharp chicanes mean that it's best to split the drive into separate daytrips.
Cycle the Serra de Tramuntana
It's punishing. But it must be rewarding. Cycling fanatics love the mountain range – and there are hundreds of hiking routes too.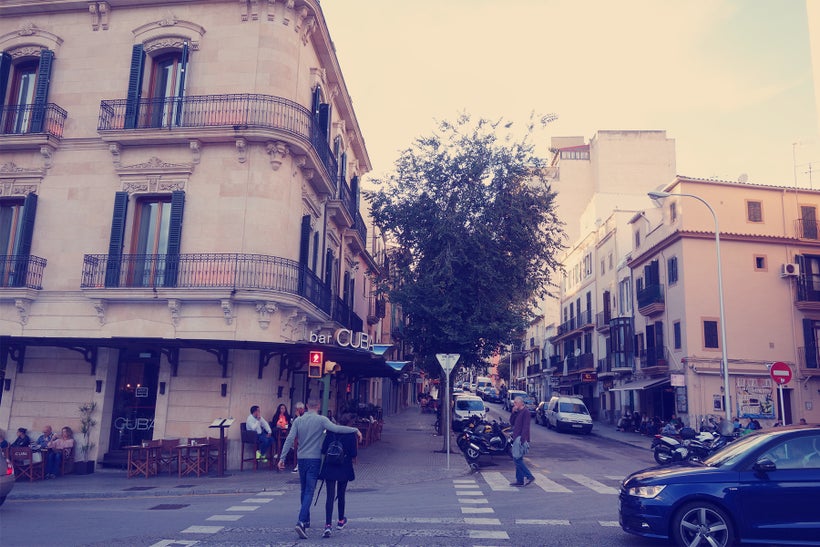 The capital city, Palma de Mallorca, is a surprisingly accomplished destination. Draped in different architectural styles, from the 13th century Gothic to the 19th century neo-classical, the Old Town is perfect for exploring. Pintxos and tapas restaurants can be found around every corner and private art galleries stay open during the evening for post-dinner perusals. Es Baluard, Bellver Castle and the Balearic Coliseum are notable attractions.
Mallorca is home to the continent's largest underground lake. Made magical by a selection of blue, green and orange lights, Lake Martel features a bedazzling array of ancient rock formations and spiky stalactites. Visitors to the Cuevas del Drach are even treated to a live floating classical concert.
Where to Stay in Mallorca
With over 10 million tourists visits each year, it's no wonder that the island of Mallorca is home to some of the world's most luxurious and charming hotels.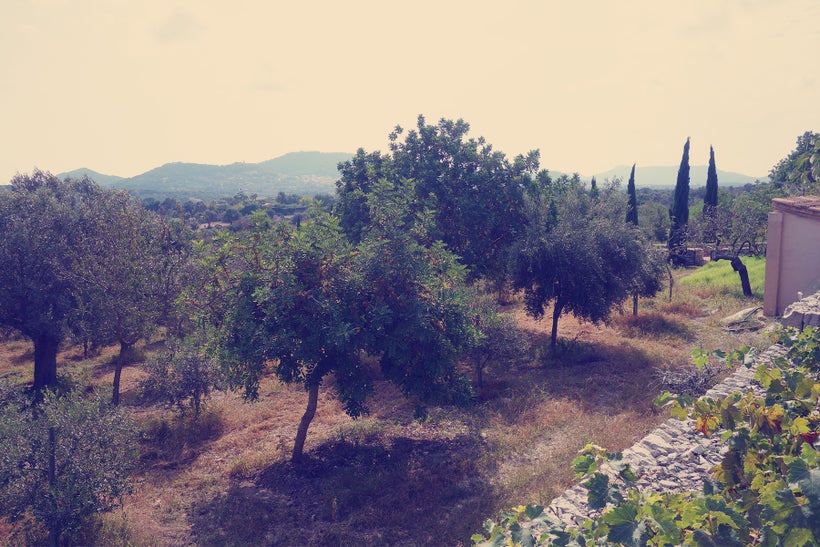 It's a world of spiky cacti, chirping crickets and sweet nutty scents. Rows and rows of almond, olive and carob trees stretch from the rural hotel grounds to the nearby medieval town of Capdepera. Superb ingredients are cultivated in the finca's kitchen garden and served in an elegant glass conservatory.
Enjoy a Mallorcan menu of unctuous fried mozzarella swimming in sweet tomato jam, smoky grilled squid, and sirloin steak with sobrassada sauce while savouring stunning views of the surrounding mountain landscape.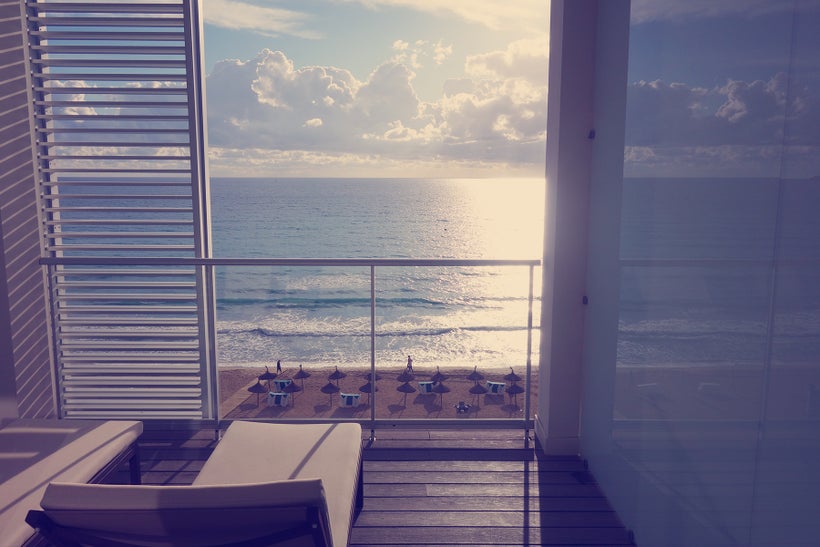 Pure Salt Garonda is a plush adults-only hotel overlooking the beautiful bay of Playa de Palma.
With lavish room fittings, three in-house restaurants, myriad spa treatments, and direct access to the beach, this five-star establishment provides guests with an exciting mixture of luxury and leisure. Spend a day relaxing on the beach, or by the pool, with cocktails and tapas, or hail a taxi into town to explore the cultural and architectural curiosities of Palma de Mallorca.
Be sure to book a room with a sea-view (or even a partial sea-view), the sleek terraces are great for gazing out at, and listening to, the mesmerising ocean breakers below.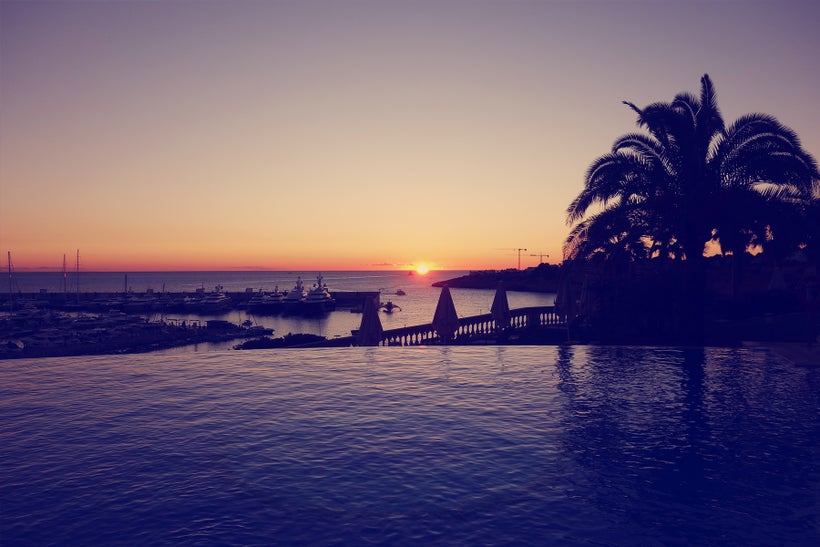 The magnificent villa setting, complete with infinity pool and palm trees, overlooks the pristine Port Adriano marina – home to the catamarans and yachts of the island's jet set. It's an oasis of calm, where decadent azure days dissolve through pinky orange hues into sparkling starry nights.
Spa treatments, convivial staff and ultra-stylish suites contribute to the bliss, while world-class cuisine at Restaurant Adriana really cannot be missed. The menu features accomplished dishes such as herb-encrusted sea bass with deep fried vegetables, roasted turbot with crispy parsnips and rich meat gravy and gooey orange and vanilla custard natillas.
Check the specials for creamy prawn croquettes with delicious prawn sashimi, served on a playful rock pool of hot stones and mint leaf seaweed - it'll have you smiling from start to finish.
This post was published on the now-closed HuffPost Contributor platform. Contributors control their own work and posted freely to our site. If you need to flag this entry as abusive,
send us an email
.