Although Aina again gets real about overdrawn lips, she skewers more current Instagram-trendy practices, too, such as "baking" foundation. She also gets down to the nitty gritty with other faux pas particular to the online makeup world, such as troll comments and unsolicited photos of -- you guessed it -- private parts. 
Of course, when it comes to personal preferences, it doesn't matter what other people think: It's your life, your face! 
The video is based on comments from Aina's followers, made when she asked which trends they didn't want to see in 2016. So as you can imagine, she covers a lot of ground. We pulled out a couple of our favorite scenes, though you should definitely take in the full list in the video above.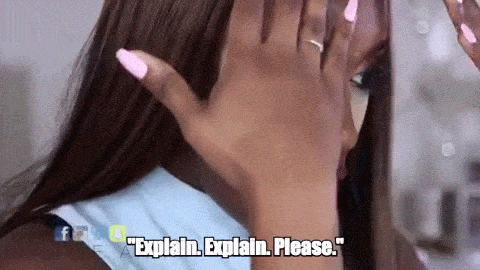 Aina pokes fun at "foundation baking," or putting powder over foundation and concealer to allow the cosmetics to set before blending it all together. While baking can be a part of anyone's routine, Aina wants it to be known: a lot of makeup is used here, and NO, Kim Kardashian did not invent it.
Speaking of blending, Aina brings up another trend we're definitely tired of seeing: extreme contouring. It's moved on from the face down to the décolletage.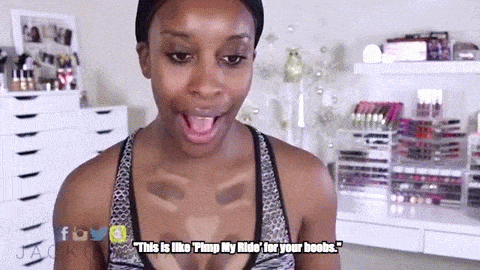 Yes, contouring is a great method for makeup users, but how many times can we be expected to make a face from clown-like drawings? That's just not practical!
Finally, she points out that severe strobing, or highlighting, requires way too much effort and product.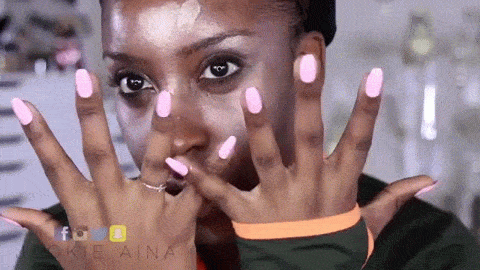 LOL! Let's just agree to agree to keep the highlighter at bay a little more in 2016. 
After watching the other hilarious points Aina makes in her video above, tell us: What trends do you want to ditch in the new year?
PHOTO GALLERY
Things Every Woman Should Remove From Her Makeup Bag
Are you as happy as you could be? Sign up for our newsletter and join our 30-day happiness challenge to become a happier, healthier version of yourself. We'll deliver tips, challenges and advice to your inbox every day.