We looked up, in between sobs, to notice just how stylish the Obamas' eldest daughter has become. And while the world lost it over her emotional response to her dad's speech, we were feeling some kind of way about her outfit, too.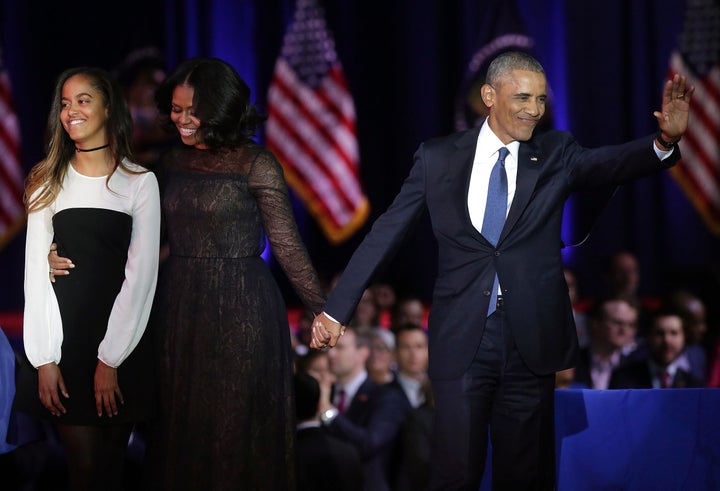 The 18-year-old wore a a black and white, billow-sleeved Cinq à Sept dress that's still available in a few sizes at Bloomingdale's and retails for $395, and a choker that restores our faith in humanity in the fact that the trend is still alive and well. 
The world has watched as both Sasha and Malia have grown into teenagers over the past eight years, developing their own personal senses of style. Regardless of whether or not they're in the White House, we have a feeling there are many years of great Obama women style moments ahead.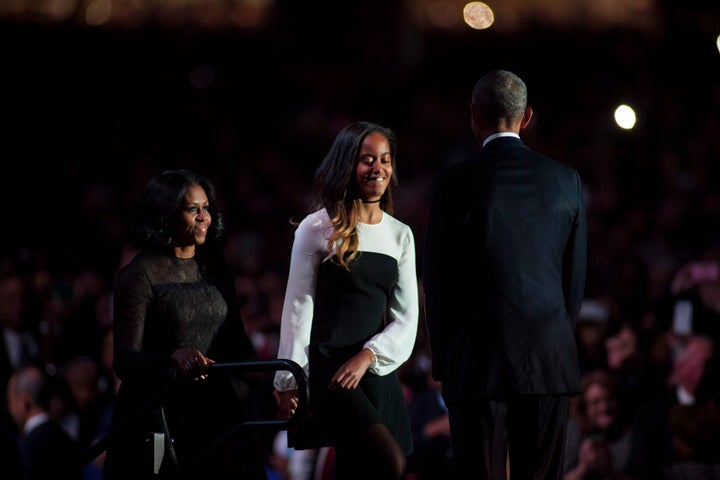 Sigh. Can we come with you on your gap year and just borrow things out of your closet, Malia?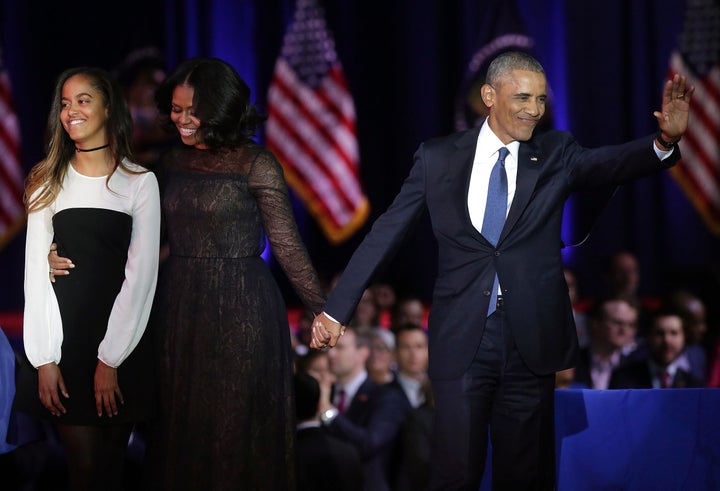 BEFORE YOU GO