When Nicholas Anderson decided to pop the question to his girlfriend on Tuesday, he thought he had the perfect place.
Anderson was at Salsarita's Mexican restaurant in Hickory, North Carolina, with Deanna Deal and her son Brighton.
As Anderson worked up the courage to ask Deal's hand in marriage, a would-be thief entered the restaurant and demanded money.  
The suspect, later identified as Graham Wilson Kiziah, was given an undisclosed amount of money and attempted to leave the building. Police said he hit an employee who was trying to lock the restaurant door, Fox Carolina reports.
"I didn't really know he was trying to rob the place," Anderson told WSOC TV. "I just knew he had gotten physical with the guy in the restaurant and the guy that worked there needed help."
David Freeman, an off-duty officer for the Hickory Police Department who had just finished his meal at Salsarita's, noticed the commotion from the parking lot. He entered the restaurant to help subdue the suspect, WHKY.com reports.
Police said Kiziah is also a suspect in two other restaurant robberies earlier this month, including one at the same Salsarita's.
Despite the potential risk Anderson faced trying to subdue a criminal, Anderson believes he did the right thing.
The incident temporarily thwarted his big proposal, but he tried again a few hours later in a local park, Fox Carolina reports.
The answer? "She said yes!"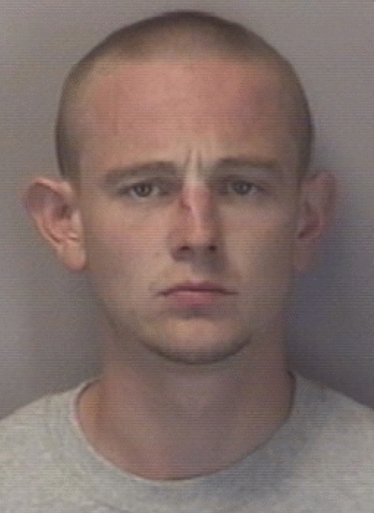 PHOTO GALLERY
Dumb Criminals: Mugshot Gallery