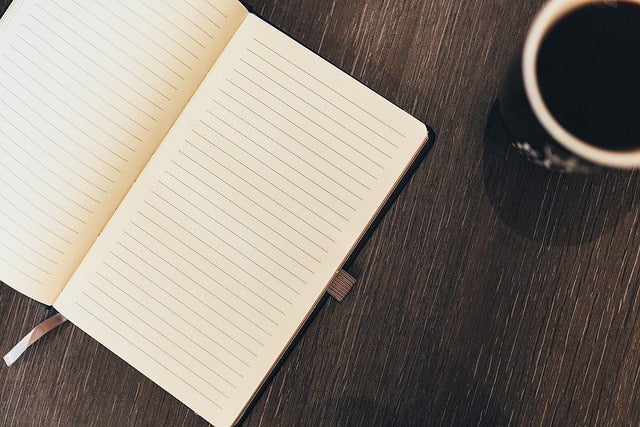 Let's get real for a second.
We got so excited at the beginning of the year from all the big goals we set for ourselves. And then we start to think how are we actually going to do this? We have no clue and we get overwhelmed. We want to achieve all our goals when we set them, but we don't know how.
And that's why we feel overwhelmed.
One study shows that the end of January is the ​most depressing time of the year and that most people have already broken their New Year's resolutions from just a few weeks ago.
Most of the time, the problem is a lack of planning. It's great to have a resolution or goal, but without a clear-cut, detailed plan of action, it just becomes a wish, an idea, a nice-to-have. If you can become a master at planning out each goal and task, you save tons of hours in execution and increase your chances at accomplishing it.
The solution:
Break down your goals to bits and pieces, and every week focus on just two or three things you want to achieve. Then break it down to general assignments.
For example, let's say that the big goal is to work on your website. Break it down to learning about web design, interviewing web designers, looking for websites you love and that inspire you, working on the content of the site, getting a profile image for your website, etc.
The next step is to break it down even more to weekly and daily assignments.
The breakdown:
Weekly I - ​Send emails to my friends and ask them if they know a web designer. Do the same on social media.
Tuesday - post on Linkedin
Wednesday - post on Facebook
Friday - create a list of all the web designers suggested
Weekly II - Interview web designers and ask them to send examples of their works
​Monday - email and interview web designers 1 & 2
Wednesday - interview web designer 3 & 4
Week III - Photo for website
​Monday - look around for photographers
Wednesday - contact photographers and ask for examples
​Friday - schedule a photoshoot
Next, open your calendar and copy the assignments into it. Once you completed an assignment, put a check by it. It will make you feel driven, organized and focused.
Now, Instead of doing this goal-setting plan once a year, I like to do it every three months. This way I reevaluate my goals and progress regularly and stay on top of my business.
I keep the momentum going
I Have a clear to-do list to follow
My business keeps growing
So put it on your calendar for every 3 months. Clear one day, commit to it, and see what happens. Here are some examples for my own 3 month goals:
Add an irresistible offer to my website
One last thing: try to accomplish the tasks first thing in the morning when your mind is clearer and your clients' work and other shiny objects will not distract you.
Sarit Lotem is the founder and CEO of LotemDesign.com. She is a speaker, author and web design and digital marketing expert. She helps business owners and professionals earn exponential income online by building them a powerful, effective and client converting website and online presence. Sarit has been featured in many small business magazines such as "Business Success Cafe" and the "Social Buzz Club."
Ellevate Network is a global women's network: the essential resource for professional women who create, inspire and lead. Together, we #InvestInWomen.
This post was published on the now-closed HuffPost Contributor platform. Contributors control their own work and posted freely to our site. If you need to flag this entry as abusive,
send us an email
.