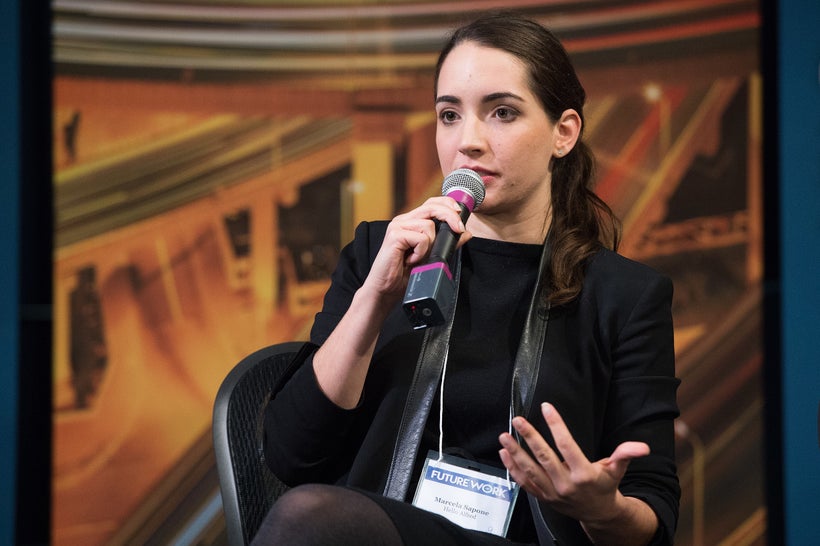 Have you ever been so caught up in your school or work life that daily errands like laundry, cleaning, or even grocery shopping had to take a backseat? Marcela Sapone and her business partner Jessica Beck were attending Harvard Business School when they recognized this problem in their own lives and took action. They created Hello Alfred, a technological company that has since revolutionized the way people tackle their everyday errands and to-do lists.
The company works by assigning members to a personal home manager who visits their home every week to complete various errands. It's a smart system that has the ability to automatically anticipate one's needs, enabling them to live their lives doing what they want to do. Hello Alfred combines technology with human intuition; so while it is a technology company, it puts the people first.
The Hello Alfred blog claims, "instead of tech replacing humans, humans should be at the center of the problem and tech should support them. We think the powers of human inspiration, and care, and hospitality cannot be replaced by an algorithm. As we have more technology in our lives, people really do appreciate the human interface and a really human experience."
This human interaction is extremely important because networking and making relationships is one of the keys to success in our society today. Powers Education is a tutoring company that is built on the foundation of relationships. The Powers Method is about both solving problems by connecting ideas, and building strong relationships with people. The student to tutor dynamic is one of trust and respect because they get to know and admire each other through their constant interactions.
Sapone also understands the importance of a strong relationship between customer and employee and incorporates it into Hello Alfred. "She found that assigning the same person to the same customer each week, rather than accepting tasks on a per-gig basis, creates consistency and reliability," (Fast Company).
In order to create the best experience for everyone, Hello Alfred focuses on taking care of both employees and customers alike. They hire their entire workforce as W2 employees instead of contractors to provide additional benefits like healthcare. They place an emphasis on having empathy for their workforce and providing adequate training to benefit both the employees and the customers. The idea is that happy employees equipped with the proper skills will provide the best services to also satisfy customers.
This line of thinking is also consistent with the beliefs of Powers Education. Like Hello Alfred, Powers Education also aims to put people first. The tutors and employees are all properly trained to provide the best tutoring and mentoring services possible. Further, many of the tutors and interns themselves look up to the founder and CEO, Dr. Anna Powers, whom acts as a role model for both the students and employees.
This human centered approach fosters success by creating a win-win situation. Marcela Sapone has been widely recognized for all of her amazing, inspirational work. Some of her achievements include being named one of Fast Company's Most Creative People, being named one of Goldman Sachs' "most intriguing entrepreneurs," and being the face of Consumer Tech for Forbes 30 under 30 in 2016. She is an inspiration for young women whom are interested in both technology and entrepreneurship.
This post was published on the now-closed HuffPost Contributor platform. Contributors control their own work and posted freely to our site. If you need to flag this entry as abusive,
send us an email
.