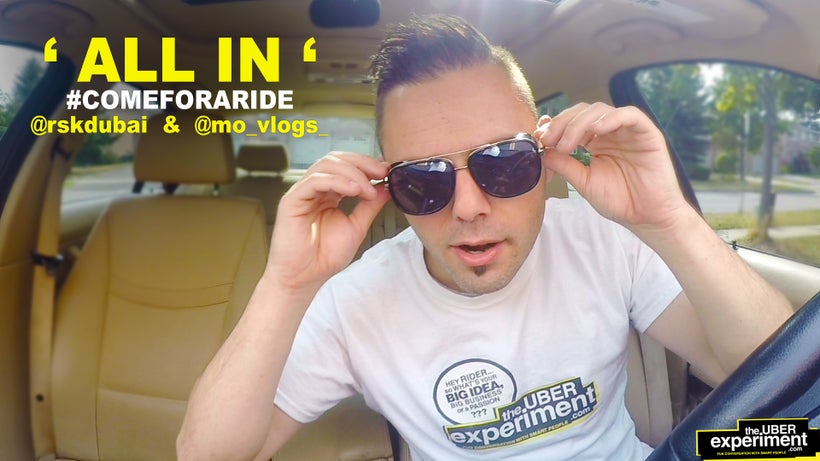 Marcin Migdal is a Youtuber and host of The Uber Experiment business and entertainment reality show. He never misses an awesome opportunity and will do anything to make things happen, today was no exception.
On a mid afternoon of July 28th, a popular Dubai Youtuber Mo of the MoVlogs channel posted a video called "MY FIRST ROLEX", in it Mo went behind the scenes with Rap Superstar RSK where they announced the ultimate 3 Day Dubai Trip Giveaway.
This is Marcin's video entry in hopes of being the lucky one to kick it with them and getting them both to agree to share their story of success on The Uber Experiment. 
Marcin's #gobigorgohome attitude seems to be working as the video is gaining momentum on Youtube and Social Media. The superstar rapper himself took to Uber Experiment video only hours after it's release and left his stamp of approval by means of a "Tripple Bow" icon.
Whether or not Marcin's video lands him in Dubai is yet to be seen, but it definitely is proof that taking immediate action on opportunities gets you closer to success.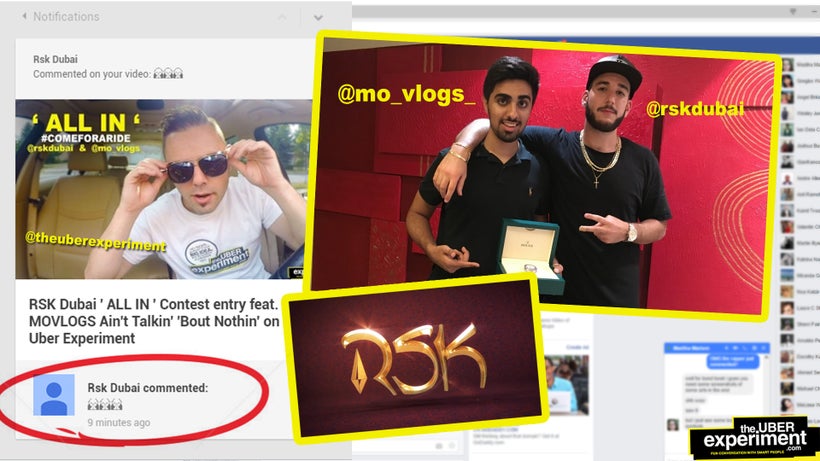 Musician/Songwriter Rsk Dubai 'Outrageous' is a primarily HipHop & RNB artist who's been exploding on the scene lately. His tour dates include Los Angeles, Houston, San Diego, Toronto, Dubai, Las Vegas only in the next couple of days. RSK's single Ain't Talkin' 'Bout Nothin' can be heard and bought on iTunes and is going to be an instant hit.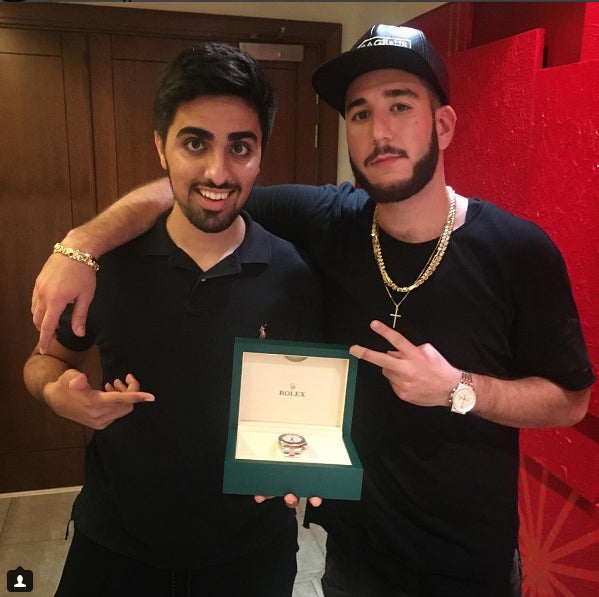 Mo Vlogs is popular vloger and gamer, who became famous mostly thanks to his exotic car vlogs. Although he started blogging in San Francisco then in the UK during his University days. His YouTube channel from Dubai brought him some considerable income stream and as of 2016, Mo Vlogs' total net worth is estimated to be around $350,000.

His youtube channel already collected over 100 million views, which is incredible accomplishment since Mo joined YouTube in 2013. In his vlogs, Mo is often accompanied by his sister Lana Rose who has also own channel called lanarose786. In addition, to his vlog channel, Mo also runs a gaming channel, which is associated with Twitch account named HitspecK0.
About The Uber Experiment Reality Show
The UBER Experiment is a business reality show on wheels with a dash of comedy. Think Shark Tank in a Cash Cab! Marcin Migdal is an Investor & Serial Entrepreneur posing as an Uber driver who en route engages riders in smart, fun conversations about business, ideas, career advice & passion. Riders receive swag and promote themselves and their companies to the world. 
---
---
The Uber Experiment is distributed and in partnership with world's largest online newspaper for breaking news http://HuffingtonPost.com and its 7.5+ Million readers.
This post was published on the now-closed HuffPost Contributor platform. Contributors control their own work and posted freely to our site. If you need to flag this entry as abusive,
send us an email
.