The Arizona Republican Party was caught in an eye roll-inducing gaffe this week when it mistakenly used a photo of outspoken comedian Margaret Cho to represent Asian Americans on its website.
A screenshot shows the Cho photograph as it appeared on the website.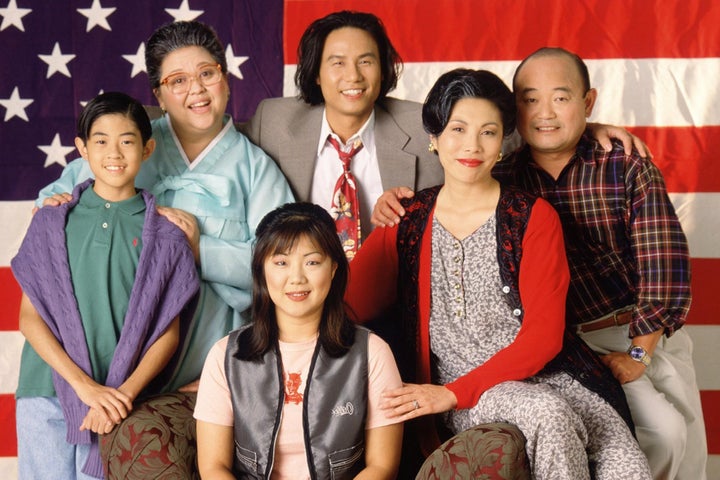 According to Vice News, the image appeared on a page that declared that the GOP will never "demand special rights for certain races, push policies that favor members of one group over another, or single out certain ethnic or social groups with the promise of special favors or political privileges." Other groups represented on that page, which appeared to be down as of Wednesday afternoon, included African Americans, Hispanic Americans and senior citizens. The site itself was still live. 
In an email to HuffPost, Cho likened the error to an unpleasant childhood memory. "I find this similar to when I was a kid someone told me that [Duran Duran frontman] Simon Le Bon's name was 'Mike Hunt' and so I went around school saying 'I love Mike Hunt' and even wrote it on my locker," she wrote. "I didn't bother to research and paid the price of a dodgeball to the face. They got some bad information and ran with it. They deserve a dodgeball to the face."
The mistake didn't go unnoticed by Cho's "All-American Girl" co-star Wong. The "Jurassic World" actor, who is gay, couldn't resist zinging the GOP on Twitter. 
HuffPost reached out to the Arizona Republican Party and is awaiting comment. However, spokeswoman Torunn Sinclair told VICE News that the image was taken down "as soon as this was brought to our attention." 
"This was obviously a mistake," Sinclair said, "and we apologize."
BEFORE YOU GO