The gunman in Sunday night's mass shooting in Las Vegas "sent away" his girlfriend shortly before the attack, her sisters told an Australian TV station.
Marilou Danley's two sisters told 7 News Sydney that Stephen Paddock unexpectedly bought her a plane ticket to the Philippines several days before he opened fire on tens of thousands of people at a country music festival, killing at least 58 and injuring hundreds more before apparently killing himself.
Danley, 62, had no prior knowledge of the trip, one sister told 7 News Sydney on Wednesday while choking back tears. All she knew, the sister said, was that Paddock told her he had found her a cheap ticket to the Philippines. Law enforcement sources told NBC News that Paddock had also wired $100,000 into a Philippine bank account the week before the shooting.
"She was sent away. She was away so that she will not be there to interfere with what he's planning," her other sister said. "In that sense, I thank him for sparing my sister's life but that won't be to compensate the 59 people's lives."
"Marilou Danley is my sister, she is a good person and gentle soul. A mother, grandmother, a sister, a friend," the sister added.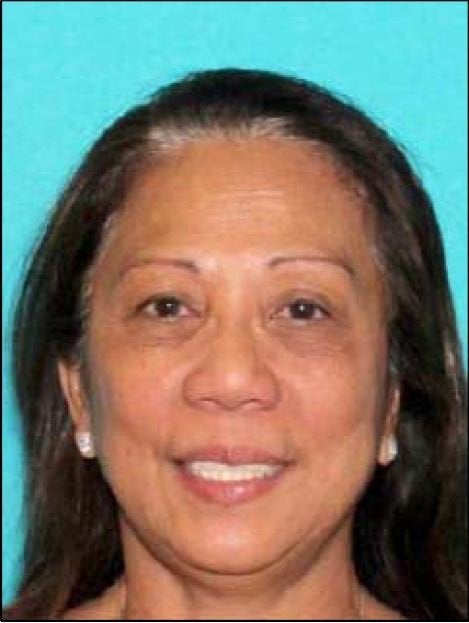 Scant details have emerged about Danley's relationship with Paddock. She moved to the U.S. in 1989, 7 News said, and married Geary Danley in 1990. The marriage lasted 25 years, The New York Times reported. The pair divorced after Danley met Paddock while working as a waitress at the Atlantis Casino Resort Spa.
"Then she was just gone one day," John Weinreich, an executive host at the casino, told the Times. "I asked some fellow workers and they said she went off with Stephen."
She and Paddock later moved in together and were often seen having drinks together at a local bar. Starbucks employees who used to serve the couple allege that they saw him verbally abuse her in public.
"He would glare down at her and say — with a mean attitude — 'You don't need my casino card for this. I'm paying for your drink, just like I'm paying for you.' Then she would softly say, 'OK' and step back behind him," Esperanza Mendoza, supervisor of the Starbucks in the Virgin River Casino, told the Los Angeles Times. "He was so rude to her in front of us."
Meanwhile, his brother, Eric Paddock, claimed that Stephen "went of his way to be nice to her," a rare occurrence for a person who "expected people to wait on him for the most part."
"He would do what she wanted to do," Eric Paddock said. "He would defer to her in the way that he wouldn't to the rest of humanity. Even me."
BEFORE YOU GO
PHOTO GALLERY
Las Vegas Vigils