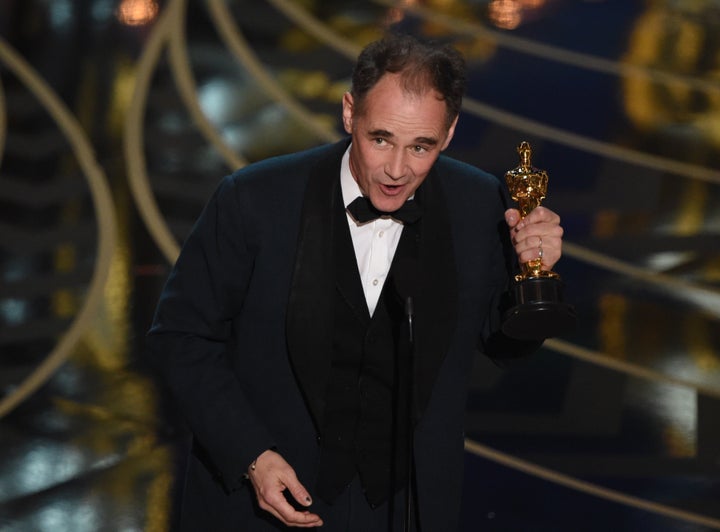 Mark Rylance took home the Oscar for Best Supporting Actor at the 2016 Academy Awards. 
Rylance won for his portrayal of Rudolf Abel in the Cold War thriller "Bridge of Spies." This is Rylance's first Oscar win and nomination. 
"I don't know how they separated the five of us from all the other supporting actors who are making films at the moment," Rylance said. "It's a wonderful time to be an actor, and I'm proud to be part of it." 
Rylance, a renowned theater director, playwright and stage actor, garnered a lot of attention for his role as Abel. The English actor, who already has two Olivier awards and two Tonys, took home a BAFTA for his portrayal and also scored a Golden Globe nomination. 
Competition was fierce in the supporting actor category, as Rylance was up against Christian Bale, Tom Hardy, Mark Ruffalo and Sylvester Stallone.  
On top of the Oscar, Rylance won a cute hug from Steven Spielberg, too.
BEFORE YOU GO
PHOTO GALLERY
Oscars Red Carpet 2016